Below is an actual test route used by the DSA for Croydon test centre.
It's a must to be able to pass your test, to master the areas of importance in and around Croydon test centre.
There are many routes taken by the examiner. But We at Apex have access to ALL the routes.
To book your driving test please visit the DSA website
Areas of Importance when taking Driving Lessons in Croydon
All the Dual Carriageways
Motorway / Refresher Lessons

Main traffic light controlled junctions of Croydon and surrounding areas
Test Centre Route
Name of Practical Test Centre
Croydon
Type Of Test Route
Car
Route Number
6
Glossary: EOR – End of Road, T/L – Traffic Lights
Please note that any route is subject to alteration at the discretion of the examiner.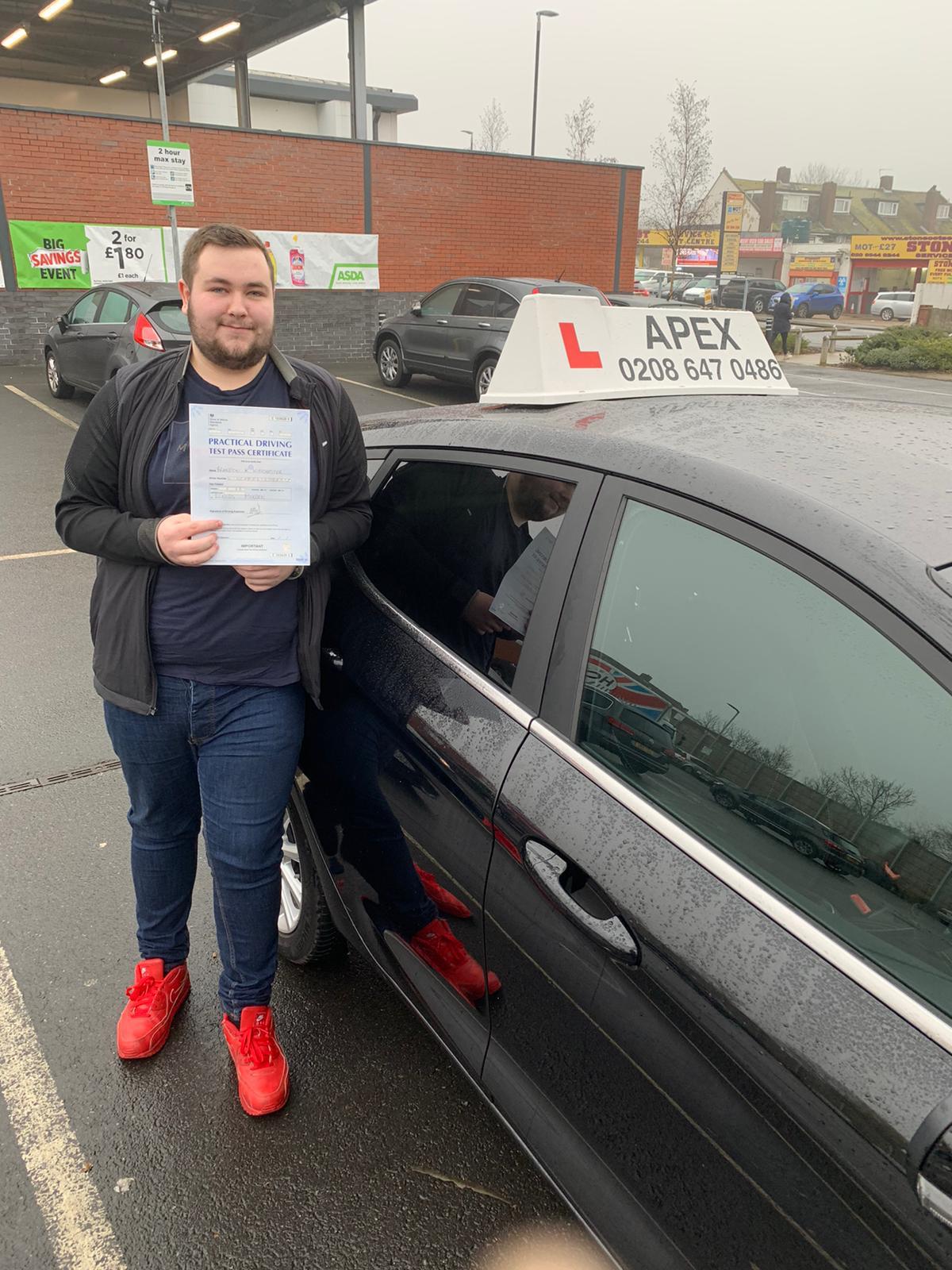 Request A Call Back
Name/Number of Rd
Direction
DTC
Left
Canterbury Rd
1st right
Lancing Rd
EOR left
Boston Rd
EOR left
Thornton Rd
Roundabout right 4th exit
Mitcham Rd
1st right
Brading Rd
3rd right
Thornton Avenue
EOR left
Thornton Rd
Roundabout right 5th exit (follow A235)
London Rd
1st left
Brigstock Rd
2nd right
Penhurst Rd
1st left
Norman Rd
EOR right
Lakehall Rd
EOR left
Frant Rd
Roundabout right 3rd exit
Bensham Lane
T/L left
London Rd
T/L ahead
London Rd
1st right
Chatfield Rd
EOR left
Handcroft Rd Becomes
Parsons Mead
3rd right
Derby Rd
EOR left
Roman Way Becomes
Old Town
Roundabout right 3rd exit then keep right
Duppas Hill Rd
2nd right
Duppas Rd
EOR right
Epsom Rd
T/L 2nd left
Waddon New Rd
Roundabout right
Rectory Rd
T/L left
Roman Way Becomes
Mitcham Rd
T/L ahead
Mitcham Rd
5th right
Priory Rd
EOR left
Canterbury Rd
Left
DTC
–