Learning to drive will open up a world of opportunities.  Think about how much ground you could cover in your own car or vehicle!  You won't have to rely on public transport!  What's more, it's a great way to gain some serious independence.  That's why so many people look for affordable driving lessons in Croydon and elsewhere.  But why should you look to Apex for leading automatic driving lessons in Croydon and beyond?
Apex Driving School is a leading name in driving tuition.  Having been helping thousands of drivers take safely to the roads since 1992, we're always ready to introduce new people to the wonderful world of driving.  Are you looking for low cost driving lessons 'near me' in Croydon?  Let us show you a fantastic world of difference.
Manual Driving Lessons in Croydon
When it comes to learning how to drive, you may wish to learn manually before considering automatic.  Manual driving lessons in Croydon and elsewhere, will help you to get used to the various gears and features you'll find in manual vehicles.  As most cars these days offer manual driving, it's likely you'll want to hit the ground running.
However, learning the gears isn't as difficult as you may think.  It's something you will likely pick up easily as you go along!  You'll be able to get the feel for the right opportunities to change gear, for example.  It'll become second nature to you.
However, to get to that fantastic level of confidence, you are going to need to take up as many driving lessons 'near me' in Croydon as possible.  Many people learn at different paces.  Therefore, you may not need as many as 25 lessons to get to where you need to be.  In any case, whether you need automatic driving lessons Croydon or prefer to learn manual to begin with, Apex has a variety of instruction options to help you on your way.
Choosing Affordable Driving Lessons Prices
Before even getting into a car, many learner drivers find they need to think carefully about pricing.  It is a shame that some national driving schools charge so much for lessons and tuition!  That's why, here at Apex Driving School, we want to make sure you receive the best quality care and guidance for prices our learners can feasibly afford.  We don't think anyone should have to pay more than they can afford for learning how to drive.  It's a brilliant way to unlock a world of independence, and too many people find themselves unable to get started!
Therefore, we invite you to take a look at our leading price lists.  We make sure to offer a competitive tariff based around block booking.  This means that, on the whole, you will save much more money paying for lessons in blocks upfront than you will for buying individual classes and lessons.  We also make sure to base our tariffs and pricing on the local competition.  This way, you know that you are always paying the best local rates for the best tuition in your area.
We never compromise on quality tuition.  You may sometimes find that cheap driving lessons in Croydon and elsewhere offer very little other than affordability.  Why should you find yourself receiving poor quality tuition for the sake of a lower price?  We encourage you to take a close look at what we have on offer, and to consider buying lessons in a block to save yourself time, money and overall hassle.
Request A Call Back
Block Driving Lessons from Local Experts
One of the best reasons to buy block driving lessons from Apex is for the fact that you have access to local, experienced driving instructors.  Our driving team knows the area extremely well.  Therefore, when looking for driving lessons 'near me', you should consider purchasing a block of tuition from a team who knows more than a few things about how to drive and manage the Croydon roads.
When you book lessons with Apex Driving School, you gain access to years of incredible, specialist knowledge and care.  This means that, ultimately, you are paying for the best tuition in your local area.  Why should you ever settle for anything less?
Driving lessons prices 'near me' should be the least of your worries.  With Apex, you have access to friendly care and guidance, a fair tariff, and a smooth, easy driving experience in a leading car.  What's more, you will always have access to expert care and support no matter where you head to on the roads.
If you're keen to learn how to drive, and would like to know more, make sure to contact our team as soon as possible.  Book local driving lessons 'near me' via phone or take a look at our online booking system.  The sooner you book, the sooner you can start gaining some fantastic independence.
Customer Testimonials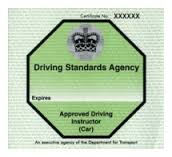 "My driving instructor Claire was really friendly and patient with me. Thanks to her and Apex i am free to drive everywhere. Further more i now can get that company car promised to me. "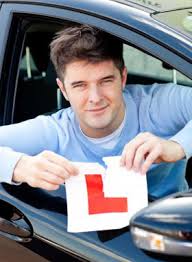 "My driving instructors was really friendly and patient with me. The amount of money for each lesson is well within reason at under £20!. Thanks for all your help and getting me through my test!"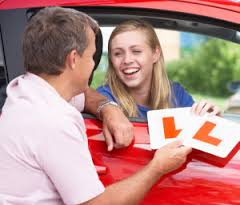 "I was learning to drive with another driving school, when a friend told me about how much cheaper his lessons were compared with mine. I am very glad that i changed to apex driving school, my driving instructor was so calm and relaxed, it made me feel at ease. I passed my test within 5 weeks of changing. I also completed my pass plus, which saved me just under 500 pounds on my car insurance. Thank you"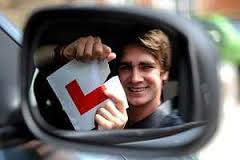 "I would like to take this opportunity to thank my driving instructor for getting me through my test first time. I had been learning with another school for a year. Then swapped to Apex, thank god I did. Thanks Apex!!"