Learning how to drive is a very big deal.  Think about how much your life will open up once you can take your own car on the road!  It's really exciting to get started.  Therefore, it makes sense to find a driving center 'near me' who can fully support you.  You're going to need to find driving instructors who are just as enthusiastic as you are.  What's more, you'll need help from a drive test centre 'near me' who can ensure you receive all the comfort and support you need.
Apex Driving School is ready to help thousands of learner drivers across Croydon and beyond.  Since 1992, we have been the go-to car learning centre for tens of thousands of people.  Continuing into our third decade, we are proud to be able to offer incredible tuition expertise, friendly and approachable services, and block fees which won't break the bank.  If you are looking for the best driving test centre in Croydon, you really need look no further.
How Can Apex Help You Pass Your Tests?
You'll need to pass theory and practical driving tests to be able to claim your full licence.  Therefore, it's important you make sure to take on as many lessons as you need to feel comfortable.  Many sources suggest that you will need at least 20 hours of tuition before you can start to feel comfortable in taking your tests.  However, Apex understands that everyone learns a little differently.  In fact, you may find that you start to pick up driving quicker than you imagine.  You never know until you try, of course!
Apex's driving center 'near me' will help you find your way on the roads.  Our expert driving instructors will make sure to offer you helpful, friendly guidance while out and about.  You can feel free to ask questions at any time.  What's more, we understand that everyone learns differently.  It might take some time before you feel confident enough to get behind the wheel on your own.
Take a look at our driving lessons and services at our local driving center.  You can either approach our facility directly, or, if you prefer, you can book lessons and we will happily pick you up from a location of your choice.
What is the Best Driving Test Centre for the Price?
Apex Driving School offers competitive rates on all the driving lesson programs we offer.  We feel that national driving schools often charge over the odds for what people can expect to pay for their tuition.  Therefore, we want to make sure that all our learners have access to leading tuition which won't bend or break their budgets.
If you're already looking for a driving licence centre 'near me', then you are going to need to think about funding your lessons.  Here at Apex, we believe that it is cost-effective for learner drivers to fund their lessons in bulk, or in blocks.  This way, you can book full hour lessons regularly, and you won't have to shell out for single lessons one after the other.  It's also a massive saving overall, meaning that you can instead keep some money to one side to pay for the running of your car!  Simple!
However, we must also state that you should be careful when looking for cheap driving centres 'near me'.  A cheap rate can sometimes mean that you receive a cheap service.  At Apex, that is never the case.  We ensure that you receive the best expert driving tuition available.  Our trained and experienced instructors know how to bring the best out in drivers of all experiences!
Request A Call Back
Book Driving Lessons Now
It's time to start thinking about taking to the road.  Want to book lessons at a leading driving center 'near me'?  Apex Driving School is a name that thousands of people trust when it comes to learning how to handle cars.  You only have to take a look at our fantastic reviews to see how much of a difference we have made over the years!
We encourage you to book lessons in blocks, or in bulk with us as soon as you can.  This way, you can take advantage of lesson slots which are convenient to you, and it also means that we can match you up with your ideal driving instructor sooner rather than later.  Even if you have never set foot in the driver's seat before, we will make sure to take things slowly with you once you're booked in.
Therefore, do take the time to check out our driving centre prices.  Book a block of hours with us and we will offer you as much tuition as you need.  You may not even need as many as 20-25 hours to get up to speed!  Call or book online now.
Customer Testimonials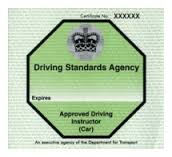 "My driving instructor Claire was really friendly and patient with me. Thanks to her and Apex i am free to drive everywhere. Further more i now can get that company car promised to me. "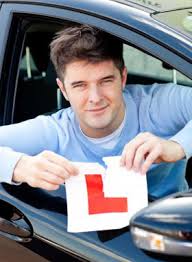 "My driving instructors was really friendly and patient with me. The amount of money for each lesson is well within reason at under £20!. Thanks for all your help and getting me through my test!"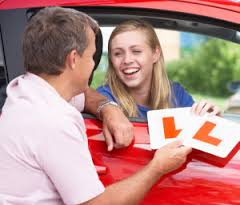 "I was learning to drive with another driving school, when a friend told me about how much cheaper his lessons were compared with mine. I am very glad that i changed to apex driving school, my driving instructor was so calm and relaxed, it made me feel at ease. I passed my test within 5 weeks of changing. I also completed my pass plus, which saved me just under 500 pounds on my car insurance. Thank you"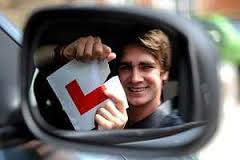 "I would like to take this opportunity to thank my driving instructor for getting me through my test first time. I had been learning with another school for a year. Then swapped to Apex, thank god I did. Thanks Apex!!"