Driving Lessons in Addiscombe
One of the things youngsters in their early stage of adolescence eagerly wait for is to drive. Cars are loved by all because they give you a sense of freedom and the ability to jump in, get behind the wheel and go wherever you want. But before you get swayed by your fascination for cars, you must realise it is essential to be a responsible and accountable driver.
Driving is not just about speeding and accelerating the vehicle! And for the same reason, you must instantly opt for the most trusted driving lessons in Addiscombe offered by Apex Driving School. Apex Driving School has become a household name since 1992 in Addiscombe for offering splendid, safe and quality driving coaching. Regardless of your age or if you wish to take automatic or manual driving lessons, you can rely on us! If you fear manual cars and feel they would be challenging to manage, there's no need to worry. You can book automatic driving lessons through our professionals at Apex before making any assumptions and taking a step back.
Request a Callback
We'll give you a call to discuss the best driving course for you:
Prices
Manual lessons are £32 per hour individually, £160 for 5 or £310 for 10.

Automatic lessons are £33 per hour individually, £165 for 5 or £320 for 10.
Our Services
Full hour given

Motorway / Refresher Lessons

Pick up from Home / School / Work
Theory test tuition (free)
Our Team
Over 25 male & female instructors

Patient / Polite / Friendly
Driving School Addiscombe
You must have heard your peers casually mention to you that "driving is so easy", "I got it in no time". Yes, driving is easy, and you can get comfortable with it quickly, but with the help of experienced and DSA approved trainers at Apex driving school in Addiscombe. Driving is a skill that must be mastered with the help of specialists only.
By joining our manual driving schools in Addiscombe and taking lessons regularly, our trainers prepare you not only for safe driving on the streets but also how to manage challenges such as road accidents, heavy traffic areas, tyre puncture and so on. Also, to get a proper and approved UK licence, you have to take a theory and practical test. With the help of our driving school lessons, our trainers train you with valuable insights to efficiently and confidently clear these tests.
If you are still contemplating enrolling with us, let us tell you that there are many automatic driving schools in Addiscombe. Still, their services and quality in imparting driving lessons are secondary to us! Enrol with us to get the knack of driving from the best.
Driving Instructor Addiscombe
What really sets us apart from our competitors to render quality driving training is our driving instructor's sheer dedication and commitment in Addiscombe. Our driving teachers in Addiscombe are very flexible in their timings while teaching you. Whether you work from home or office or are still studying in a university, our teachers will arrive right where you are with the vehicle to teach you. Once you enrol with us, all you have to do is tell us the timing suitable to you, and we will be there! We provide coaching from 6 am to 9 pm every day.
Not every driving school would have a team of qualified and DVLA approved driving instructors in Addiscombe, but that is not the case with us. All our drivers are experts and have an impressive background in rendering practical and beneficial training to all our students.
If you are worried about the training expenses, let us tell you that our driving coaching is highly affordable and cost-effective. We assure you that cheap driving coaching and a professional driving tutor in Addiscombe is a win-win situation for you!
Request A Call Back
Customer Testimonials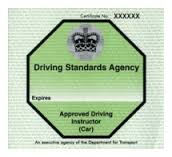 "My driving instructor Claire was really friendly and patient with me. Thanks to her and Apex i am free to drive everywhere. Further more i now can get that company car promised to me. "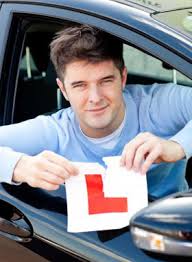 "My driving instructors was really friendly and patient with me. The amount of money for each lesson is well within reason at under £20!. Thanks for all your help and getting me through my test!"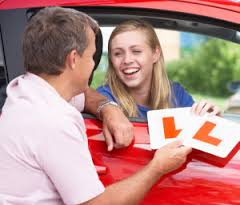 "I was learning to drive with another driving school, when a friend told me about how much cheaper his lessons were compared with mine. I am very glad that i changed to apex driving school, my driving instructor was so calm and relaxed, it made me feel at ease. I passed my test within 5 weeks of changing. I also completed my pass plus, which saved me just under 500 pounds on my car insurance. Thank you"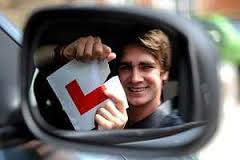 "I would like to take this opportunity to thank my driving instructor for getting me through my test first time. I had been learning with another school for a year. Then swapped to Apex, thank god I did. Thanks Apex!!"
Female Driving Instructor Addiscombe
Are you a woman refraining from driving because you have not stumbled upon a reliable and expert female driving instructor in Addiscombe? Nothing must stop you from aspiring to your dreams or things you would love to do. We have all your worries covered with Apex's quality and professional lady driving instructors in Addiscombe.
Who says women can't drive? Well, they can become excellent and expert driving instructors too. And as a student, you must select a coach you would be comfortable with, without any stress! After all, driving is a responsible act!
Our female driving instructors in Addiscombe are equally qualified and skilled as their male counterparts. So when it comes to proficient training for an automatic or manual car, answering your queries or preparing you for the driving test- our female drivers will easily manage it all for you!
Your driving test would be divided into a Theory Test and Practical Test. After you clear these tests, you can have your driving license in the UK and attain your freedom! Isn't it a dream come true? So what are you waiting for? Enrol with us today!