Driving Lessons in Balham
Do you live in the South West London area? Are you looking for cheap driving lessons in Balham or beyond? Then you have come to the right place! Apex Driving School is a leading driving school in London and has been teaching young and mature people how to drive since 1992.
Having a driving license is like having a ticket to freedom and for most people nowadays, it's also an essential tool in day-to-day life. That being said, although having a driving license is incredibly important, it can also be very expensive! You may have searched through most of the driving schools in your area and are just about ready to give up! Thankfully, there is another way.
Here at Apex Driving School, we care about you being as safe as possible on the road and that's why we offer various deals – you can be sure to find one that will suit you!
Our services include experienced and reliable instructors as well as top quality vehicles, ensuring your safety and comfort whilst you learn how to drive with us.
We offer not only manual driving lessons Balham, but also automatic driving lessons Balham and elsewhere in London
Our intensive driving lessons mean that you can get your license quickly, efficiently and cheaply! Our experienced instructors are here to help you feel comfortable behind the wheel and to make sure that you are as safe as possible.
You will get to learn how to drive in one of our top quality vehicles and with one of our friendly and trusted instructors.
So why wait any longer to get your ticket to freedom? Take a look at our full range of packages and services, call us directly, or request a call back from our team as soon as it's convenient for you.
Request a Callback
We'll give you a call to discuss the best driving course for you:
Prices
Manual lessons are £32 per hour individually, £160 for 5 or £310 for 10.

Automatic lessons are £33 per hour individually, £165 for 5 or £320 for 10.
Our Services
Full hour given

Motorway / Refresher Lessons

Pick up from Home / School / Work
Theory test tuition (free)
Our Team
Over 25 male & female instructors

Patient / Polite / Friendly
Driving School Balham
Finding the right driving school Balham or elsewhere is going to take time. You want a school that can provide you with an instructor that you feel comfortable with. You want to learn how to drive in a safe and reliable vehicle.
You need a school that can work with your timetable and get you a license as quickly as possible, whilst still being as safe as possible! And, of course, you need a school that isn't going to provide all of this for you at an extortionate price.
In that case, why not consider the best driving school Balham has to offer, at Apex?
Our friendly staff members will be able to teach you how to drive in the vehicle of your choice, meaning that Apex Driving School is an automatic driving school in Balham and a manual driving school Balham drivers rely on!
Apex Driving School is a leading trusted driving school in Balham and we would be happy to help you get on the road as soon as possible!
Again, getting in touch with your local driving school Balham or elsewhere is really simple. Here at Apex, we've made it easy for you to call our team to set up lessons, or to ask for the professional experts at our manual driving school to call you back.
Driving Instructor Balham
Getting your driving license quickly and efficiently depends on you but here at Apex Driving School, we know that you can only do your best with the best kind of instructor!
That's why we are proud to say that all of our specialists are qualified, experienced, professional driving instructors. They also happen to be very friendly and patient! Our driving instructors have taught drivers on all different kinds of levels, from complete beginners, to more experienced drivers, so you have nothing to be nervous about!
You could be out on the road safe and prepared sooner than you might think! You never really know unless you try, and the best thing to do is to get in touch with the best driving instructors Balham has to offer as soon as possible.
Why waste time worrying about getting on the road when you could be lining up lessons sooner rather than later with the best driving tutor Balham and beyond?
Request A Call Back
Customer Testimonials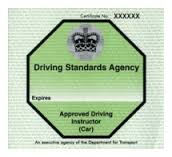 "My driving instructor Claire was really friendly and patient with me. Thanks to her and Apex i am free to drive everywhere. Further more i now can get that company car promised to me. "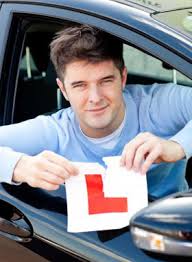 "My driving instructors was really friendly and patient with me. The amount of money for each lesson is well within reason at under £20!. Thanks for all your help and getting me through my test!"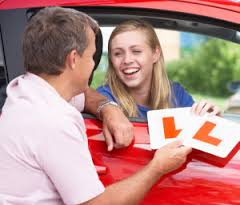 "I was learning to drive with another driving school, when a friend told me about how much cheaper his lessons were compared with mine. I am very glad that i changed to apex driving school, my driving instructor was so calm and relaxed, it made me feel at ease. I passed my test within 5 weeks of changing. I also completed my pass plus, which saved me just under 500 pounds on my car insurance. Thank you"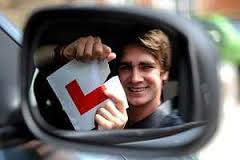 "I would like to take this opportunity to thank my driving instructor for getting me through my test first time. I had been learning with another school for a year. Then swapped to Apex, thank god I did. Thanks Apex!!"
Female driving instructor Balham
Nowadays, more and more women are becoming driving instructors and the demand for female driving instructors is only ever growing! Here at Apex Driving School we know that in order for you to get the best possible experience from your driving lessons, it all starts with your instructor.
You need to feel completely safe and feel that you can trust the person who is instructing you. That may mean that for your personal preference, you might request learning how to drive with women driving instructors, Balham and beyond.
At Apex Driving School you will absolutely have your choice of driving instructor, and of course you can choose a female driving instructor specifically, should that be your preference.
We make sure that all of our instructors are qualified, professional and friendly instructors to ensure that you have the best learning experience possible!
So for your female driving instructor in Balham, call your local Apex Driving School on 02086470486. You can also send 'CALL BACK' via text to 07956229752 and we'll call you right back. For more information check out full details across our website!
Manual lessons are £32 per hour individually, £160 for 5 or £310 for 10.

Automatic lessons are £33 per hour individually, £165 for 5 or £320 for 10.

Block Booking Discounts