Driving Lessons in Caterham
Are you afraid of driving? Are you dependant on others when you want to travel? Driving is a necessity and an essential life skill every adult must learn and know. But wait, it is not just about learning to drive but becoming a responsible and careful driver. Before you take the plunge, it is essential that you take driving lessons in Caterham or elsewhere. And who better than Apex Driving School to resort to for complete and enhanced driving lessons under expert drivers?
Here at Apex Driving School, we love driving and we fully understand your desire to get behind the wheel and be as independent as possible, however, it is our duty to make sure that once you do get behind the wheel on your own, you are a safe and responsible driver.
Apex Driving School was established in 1992 and since then has successfully transformed thousands of beginners into well qualified and accountable drivers. driving lessons in Caterham are available everywhere, but if you are looking to invest in quality learning at affordable prices, then Apex is your driving institution to apply.
It is advisable to learn via manual driving lessons in Caterham. Manual cars will teach you about handling and managing a vehicle well from scratch. The challenges a manual car poses is highly beneficial for a student. Still, if you take a keen interest in automatic driving, we provide efficient automatic driving lessons in Caterham.
Request a Callback
We'll give you a call to discuss the best driving course for you:
Prices
Manual lessons are £32 per hour individually, £160 for 5 or £310 for 10.

Automatic lessons are £33 per hour individually, £165 for 5 or £320 for 10.
Our Services
Full hour given

Motorway / Refresher Lessons

Pick up from Home / School / Work
Theory test tuition (free)
Our Team
Over 25 male & female instructors

Patient / Polite / Friendly
Driving School Caterham
There are several driving schools in Caterham, but not all are Driver and Vehicle Standards Agency (DVSA) approved, like us. Before you get behind the wheel, there are many areas of car maintenance to learn and gain knowledge about. This includes the unknown aspects such as checking of brakes, accelerator, tyres, head and tail lights. Aside from this, you must also know other driving rules concerning road safety, such as driving lanes, parking, and reading and comprehending road signs and signals well.
We are sure a friend, colleague or peer would not be able to guide you fluently and render skilled teaching like a leading and specialist manual driving school would. Hence, Apex Driving School is who you need to develop qualified driving skills. Post-training, you will have to go through theory and practical tests to get your driving license. Theory tests are multiple-choice, and we will provide you with a resource book. The practical examination will be for 40 minutes, where an instructor will test your driving skills. Before any exam, an eyesight test will also be conducted.
If you already know how to drive a manual car and want to switch and join an automatic driving school in Caterham, we also render quality automatic driving lessons.
Driving Instructor Caterham
While learning anything new, it is advisable to seek help from an experienced and adept professional in the same field of your interest. At Apex Driving School, our driving instructors in Caterham provide friendly, expert and in-depth training. Leave all your worries on us and keep your questions ready, as our driving instructors in Caterham will also help you clear all your queries and doubts and give insightful road safety tips.
There is no better way to learn how to prevent road accidents and recognizing hazards and emergencies than through driving lessons in Caterham with Apex.  At Apex, we have only DVSA approved driving instructors in Caterham to ensure the maximum safety of our students. All our vehicles are dual controlled, and our instructors monitor each step to get you driving in no time.
We provide a complete one-hour training at affordable prices. You will get complete driving lessons in Caterham for every hour that you pay for. In all with us, you get to enjoy both excellent driving lessons at budget-friendly prices.
Request A Call Back
Customer Testimonials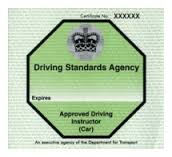 "My driving instructor Claire was really friendly and patient with me. Thanks to her and Apex i am free to drive everywhere. Further more i now can get that company car promised to me. "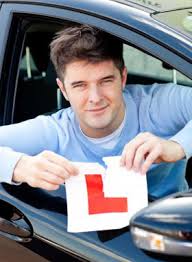 "My driving instructors was really friendly and patient with me. The amount of money for each lesson is well within reason at under £20!. Thanks for all your help and getting me through my test!"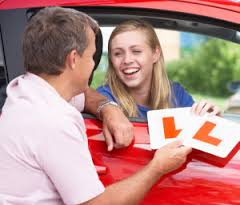 "I was learning to drive with another driving school, when a friend told me about how much cheaper his lessons were compared with mine. I am very glad that i changed to apex driving school, my driving instructor was so calm and relaxed, it made me feel at ease. I passed my test within 5 weeks of changing. I also completed my pass plus, which saved me just under 500 pounds on my car insurance. Thank you"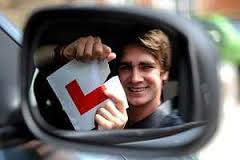 "I would like to take this opportunity to thank my driving instructor for getting me through my test first time. I had been learning with another school for a year. Then swapped to Apex, thank god I did. Thanks Apex!!"
Female Driving Instructor Caterham
At Apex Driving School, we want to spoil you with choices and comfort learning. This means that you don't just get to choose whether you wish to learn manual or automatic; you also get to decide whether you want to opt for a male instructor or a female driving instructor in Caterham or elsewhere. You are assured of quality training and driving lessons no matter what you choose.
Our male and female driving instructors in Caterham are excellent and well-trained. Regardless of your choice, we are sure you will efficiently clear all your tests, flourish and become a responsible and sensible driver.
Female driving instructors in Caterham or elsewhere help other women take charge of the wheel and excel without depending on others. It also enhances their confidence, boosts personality development, and offers ample comfort and friendly driving lessons.
Manual lessons are £32 per hour individually, £160 for 5 or £310 for 10.

Automatic lessons are £33 per hour individually, £165 for 5 or £320 for 10.

Block Booking Discounts