Driving Lessons in Chipstead
You thought anyone could teach driving, and instead of enrolling for manual driving lessons in Chipstead, you opted to learn through your friends and relatives? Sure, anyone who knows how to drive can teach you, but what about imparting valuable tips and driving knowledge? This aspect must be left upon specialist driving instructors and experts only.
By investing in Apex Driving School's driving lessons in Chipstead, you get access to world-class and qualified driving instructors who, in turn, provide you with in-depth knowledge about vehicles, road safety and DVSA rules and regulations. How else do you plan to become a responsible driver? Do you really think your kin would teach you how to manage oil leaks, stay in your lane on highways or manage a tyre puncture? We doubt so. Instead, you must seek professional guidance.
Whether you want to take manual or automatic driving lessons in Chipstead, we are the leading driving school, and hence, we cater to all your requirements with quality coaching.
Request a Callback
We'll give you a call to discuss the best driving course for you:
Prices
Manual lessons are £32 per hour individually, £160 for 5 or £310 for 10.

Automatic lessons are £33 per hour individually, £165 for 5 or £320 for 10.
Our Services
Full hour given

Motorway / Refresher Lessons

Pick up from Home / School / Work
Theory test tuition (free)
Our Team
Over 25 male & female instructors

Patient / Polite / Friendly
Driving School Chipstead
If you are still contemplating whether to join Apex driving school in Chipstead, then let us tell you that through our driving lessons, we enable you to not only learn how to drive efficiently but also train you to clear the driving tests to get your driving license in the UK instantly.
To get your complete claim on the license, you have to clear Theory and Practical Driving Tests as mandated by DVSA. At Apex's automatic driving school in Chipstead, all of our trainers are highly qualified and proficient at coaching you with all the necessary insights and manoeuvre to pass the test without any difficulty.
The theory test is divided into two parts: 1. Multiple Choice Questions 2. Hazard Perception Test. The theoretical resource material for these tests is available at high street book stores and on DSA's official website. But is just buying the books enough? Whom would you run to understand the exact test procedure and time limits or when you have any doubts regarding a technical detail? Undoubtedly, professionals?!
The second part, a practical test, involves a 40-minutes driving test. We are confident that with the help of our manual driving school in Chipstead, you would quickly clear the test without any faults! So are you ready to join?
Driving Instructor Chipstead
Stop searching for a DVSA approved driving instructor in Chipstead near me when you get access to Apex's leading and most trusted driving instructors in Chipstead. Did you try your hands on other driving schools, and their instructors were not only well-versed with driving but are also not flexible with the timings?
Worry not! Apex's driving teachers in Chipstead are your saviours! Whether you are studying in a university or are a home-maker or working at the corporates- we hear you and your routine schedules! A busy schedule should be no reason why you must skip learning how to drive! Once you register with us, all you have to do is tell us your schedule and book a one-hour slot convenient to you!
Our quality coaching services are available from 6 am to 9 pm every day! Tell us your preferrable timing, and our driving tutor in Chipstead will arrive at your mentioned destination (home, school or office) at the exact time!
Also, not to forget our vehicle models are well-functioning and with clean interiors and air-conditioned cars. So there is nothing for you to worry about!
Request A Call Back
Customer Testimonials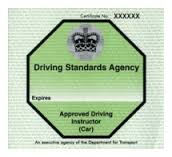 "My driving instructor Claire was really friendly and patient with me. Thanks to her and Apex i am free to drive everywhere. Further more i now can get that company car promised to me. "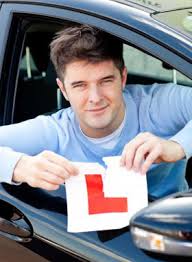 "My driving instructors was really friendly and patient with me. The amount of money for each lesson is well within reason at under £20!. Thanks for all your help and getting me through my test!"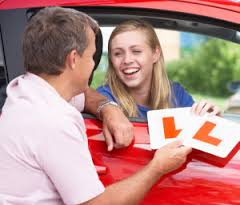 "I was learning to drive with another driving school, when a friend told me about how much cheaper his lessons were compared with mine. I am very glad that i changed to apex driving school, my driving instructor was so calm and relaxed, it made me feel at ease. I passed my test within 5 weeks of changing. I also completed my pass plus, which saved me just under 500 pounds on my car insurance. Thank you"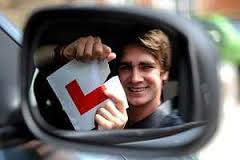 "I would like to take this opportunity to thank my driving instructor for getting me through my test first time. I had been learning with another school for a year. Then swapped to Apex, thank god I did. Thanks Apex!!"
Female Driving Instructor Chipstead
Are you looking for an affordable female driving instructor in Chipstead? With Apex Driving School by your side, you need not look any further. We don't limit our services to providing manual or automatic driving lessons only but also render training through expert lady driving instructors in Chipstead and elsewhere for the comfort of those who need it.
Our women driving instructors in Chipstead are competent and licensed professional drivers whose services will benefit you with the most valuable driving tips. They will teach, guide, assess your strengths and weakness and work on areas you need to improvise. You can totally rely upon them!
And if you are worried about the prices, don't be! We are the only driving school in Chipstead that provides quality training at low and cost-effective prices. What's more? We also offer block booking discounts and gift vouchers!