Driving Lessons in Colliers Wood
Are you looking for cheap driving lessons Colliers Wood or elsewhere in London? Then Apex Driving School could be just the place for you! Apex is a leading driving school in London and is proud to have been teaching people how to drive since 1992. Why not come to us for the best Colliers Wood driving lessons?
There's no doubt that having a driving license is a must have for many people to get to work, actually for their work and/or to generally get around. Having a driver's license also makes you far more independent. You no longer have to rely on anyone else to get you around.
Sadly though, getting one's driver's license does not come for free and in fact, many driving schools take advantage of the fact that they are indispensable, to charge extortionate amounts!
Thankfully, not all driving schools work this way and if you live in Colliers Wood, you are lucky enough to be near a school that will always prioritise you and your safety over money. Here at Apex Driving School, we care about you being as safe as possible on the road. We also offer plenty of deals to help you get your driver's license at a low cost!
If you choose intensive driving lessons Colliers Wood motorists rely on, you'll know that you will be investing in experienced and reliable instructors as well as top quality vehicles. Our fantastic vehicles are here to ensure your safety and comfort whilst you learn how to drive with us.
We offer automatic driving lessons in Colliers Wood as well as manual lessons in Colliers Wood!
Thanks to our intensive driving lessons, you can get your license in a quick and efficient way, without breaking the budget!
Our friendly and professional instructors are here to help you learn in a comfortable area and to make sure that you are as safe as possible on the road.
Request a Callback
We'll give you a call to discuss the best driving course for you:
Prices
Manual lessons are £32 per hour individually, £160 for 5 or £310 for 10.

Automatic lessons are £33 per hour individually, £165 for 5 or £320 for 10.
Our Services
Full hour given

Motorway / Refresher Lessons

Pick up from Home / School / Work
Theory test tuition (free)
Our Team
Over 25 male & female instructors

Patient / Polite / Friendly
Driving School Colliers Wood
Are you on the lookout for the best driving school Colliers Wood has to offer? Finding the right driving school for you can feel like a never ending process. You need a reliable school with professional and friendly instructors.
You also need to be sure that the vehicles in which you will be taking your driving lessons are of the best quality in order to ensure your safety. Finally, you also need a school that will be able to offer you all of this at a reasonable price!
Apex is a brand that works hard to offer you all of the above. If you need help from the top automatic driving school Colliers Wood has on offer, now is the time to get in touch with the experts.
Our friendly and approved instructors will be able to teach you how to drive in an automatic vehicle and/or a manual vehicle, depending on your personal needs and preference!
The top driving school Colliers Wood has to offer will provide you with fantastic support on and off the road. From practical test guidance to theory support, you'll need all the assistance you can get!
Driving Instructor Colliers Wood
It's time to find the best driving instructors Colliers Wood has available. Once your driving lessons start, we know that you will want to have your license in hand as quickly as possible! Of course, the time that it will take for you to get your license depends on you, but it also depends a great deal on your instructor!
Here at Apex, all of our driving instructors are qualified, experienced, professional and are ready to help you take to the road with ease. No matter the type of driving tutor Colliers Wood or anywhere else you opt for, they need to offer you confidence and care.
Our team is incredibly patient and friendly too! Our driving instructors have taught complete newcomers to driving as well as more experienced drivers, so you can rest assured that no matter your level, your Apex Driving School instructor will be able to get you where you want to be as quickly and as safely as possible!
Request A Call Back
Customer Testimonials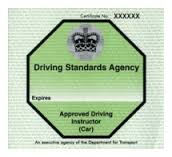 "My driving instructor Claire was really friendly and patient with me. Thanks to her and Apex i am free to drive everywhere. Further more i now can get that company car promised to me. "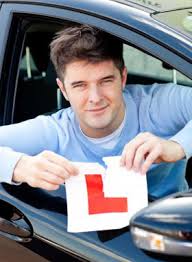 "My driving instructors was really friendly and patient with me. The amount of money for each lesson is well within reason at under £20!. Thanks for all your help and getting me through my test!"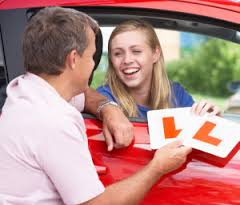 "I was learning to drive with another driving school, when a friend told me about how much cheaper his lessons were compared with mine. I am very glad that i changed to apex driving school, my driving instructor was so calm and relaxed, it made me feel at ease. I passed my test within 5 weeks of changing. I also completed my pass plus, which saved me just under 500 pounds on my car insurance. Thank you"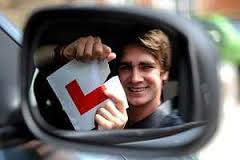 "I would like to take this opportunity to thank my driving instructor for getting me through my test first time. I had been learning with another school for a year. Then swapped to Apex, thank god I did. Thanks Apex!!"
Female Driving Instructor Colliers Wood
Nowadays, there are more and more women driving instructors in Colliers Wood, and there is a reason for it!
Some people feel automatically more relaxed and confident in the presence of a female driving instructor and, as you will come to learn, feeling relaxed and confident is essential to be a safe driver on the road!
You yourself might prefer to learn how to drive from a female driving instructor and you will be glad to know that at Apex Driving School, you absolutely do have that option.
At Apex, we make sure that all of our instructors are qualified, professional and friendly. Your safety and comfort are essential for a positive learning experience and we know that it is our duty to provide that for you!
Regardless of whether you are looking for female driving instructors in Colliers Wood or otherwise, now is the time to book in. Call us now or text for a call back!
Manual lessons are £32 per hour individually, £160 for 5 or £310 for 10.

Automatic lessons are £33 per hour individually, £165 for 5 or £320 for 10.

Block Booking Discounts