Driving Lessons in Epsom
Apex Driving School provides high-quality driving lessons in Epsom for the people starting out and who are wanting to learn how to drive. With many DSA approved driving instructors within the Epsom area, we are able to offer driving lessons from locally aware instructors who are familiar with the roads.
We cover the exact test routes that an examiner will use when on your actual practical driving test. Driving lessons with Apex Driving School will allow you to become very familiar with the local roads while also gaining the knowledge to drive on any road, in any area of the country.
Request a Callback
We'll give you a call to discuss the best driving course for you:
Prices
Manual lessons are £28.50 per hour individually, £142.50 for 5 or £275 for 10

Automatic lessons are £29.50 per hour individually, £147.50 for 5 or £285 for 10
Our Services
Full hour given

Motorway / Refresher Lessons

Pick up from Home / School / Work
Theory test tuition (free)
Our Team
Over 25 male & female instructors

Patient / Polite / Friendly
Driving Test Centres in and around your area
There are many routes taken by the examiner. But We at Apex have access to ALL the routes:
Please CLICK on any of the Test centres below to find out more about the test routes and view an ACTUAL test route taken straight from the D.S.A. website.
Request A Call Back
Would you like us to call you?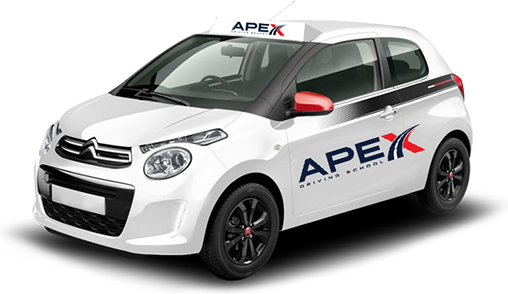 Areas of Importance when taking driving lessons in Epsom
Apex Driving School has many lesson plans that will facilitate for your learning. During these lessons, you will learn all aspects of driving at a speed and pace that suits you. Our driving instructors will know exactly what you need dependant on your already existing skills and your personal driving lesson plan for that day.
Lesson Plan: Moving Away and Stopping
These are the very first things that you will do when starting out on your driving lessons. It can be quite scary when taking your first lesson or two. However, with our highly trained and friendly instructors, you will be comfortable and confident in no time.
Lesson Plan: Lane Discipline
Poor lane discipline is a main cause of crashes within the UK. Knowing how and when to stay in your lane, is extremely important. Our team of trained instructors will teach you everything you need to know about lane discipline in order to pass your test, and of course stay safe when driving.
Lesson Plan: Roundabouts
Roundabouts can be a stressful encounter for any new driver, with the fast-paced & crucial decision making; there is clear understanding on why it can be worrying to some drivers. However, fear not as our skilled instructors will teach you how to execute roundabouts perfectly before you even go near one. Our learner's safety and confidence is extremely important to us and that is why we will never rush anyone.
Lesson Plan: Reversing Exercises
Reversing exercises can be tricky and confusing at first, however like everything to do with driving, practice makes perfect! Observations are a key part of reversing manoeuvres so that you don't reverse into another object.
Lesson Plan: Emergency Stops
Everyone thinks at first that an emergency stop procedure is difficult. This could not be more wrong. Emergency stops are simple to execute, however, you need to always ensure that you have full concentration so that your reactions can save you from potential danger on the roads.
Customer Testimonials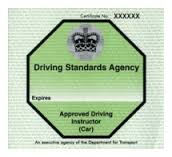 "My driving instructor Claire was really friendly and patient with me. Thanks to her and Apex i am free to drive everywhere. Further more i now can get that company car promised to me. "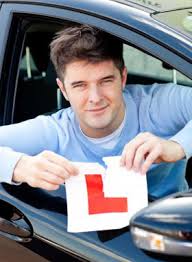 "My driving instructors was really friendly and patient with me. The amount of money for each lesson is well within reason at under £20!. Thanks for all your help and getting me through my test!"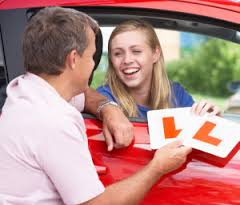 "I was learning to drive with another driving school, when a friend told me about how much cheaper his lessons were compared with mine. I am very glad that i changed to apex driving school, my driving instructor was so calm and relaxed, it made me feel at ease. I passed my test within 5 weeks of changing. I also completed my pass plus, which saved me just under 500 pounds on my car insurance. Thank you"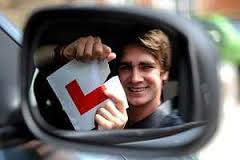 "I would like to take this opportunity to thank my driving instructor for getting me through my test first time. I had been learning with another school for a year. Then swapped to Apex, thank god I did. Thanks Apex!!"
All the surrounding areas our Epsom driving instructors cover are below:
We offer driving lessons in Epsom and many other areas in and around South London. The areas our instructors cover include:
Banstead, Beddington, Belmont, Carshalton, Carshalton Beeches, Cheam, North Cheam, Ewell, Epsom, Hackbridge, Merton, Mitcham, Rose Hill, Roundshaw, St Helier, Stoneleigh, Wallington, Waddon, Woodmansterne, Worcester Park.
Our Driving Schools are available in Post Codes below plus many more:

CR0
SM1
SE5
SW2
KT3
BR4
CR1
SM2
SE11
SW4
KT4
CR2
SM3
SE19
SW8
KT17
CR3
SM4
SE20
SW9
KT18
CR4
SM5
SE21
SW12
KT19
CR5
SM6
SE22
SW16
KT20
CR6
SM7
SE23
SW17
CR7
SE24
SW18
CR8
SE25
SW19
CR9
SE27
SW20