Driving Lessons in Hooley
Are you skipping to take driving lessons in Hooley because once you learn it, you would need to purchase a car or a bike, and you believe that owning a car today is of no importance or value? Well, we are afraid you might be certainly mistaken in this particular aspect. Yes, public transport is available, but imagine in instances where you urgently need to reach somewhere, would you wait to check the train timings? Or at the wee hours, if you need to rush to the hospital, isn't it better to have your car than to be at the disposal of cabs?
Hence, owning a car is a necessity that comes with a compulsion to learn professional driving first. At Apex Driving School, we are a team of qualified and adept driving tutors that you would fall short of nothing. From quality training to flexible teaching hours and affordable coaching fees – we have it all. As a novice, it would not be advisable to jump-start your driving journey with automatic driving lessons in Hooley.
With the help of manual driving lessons in Hooley or elsewhere, you get a fair judgement of the car, its operations, parking and much more! It helps in adjusting its functioning, and as a beginner, this is essential. Rest you can leave on us to provide impeccable training you would not regret.
Request a Callback
We'll give you a call to discuss the best driving course for you:
Prices
Manual lessons are £32 per hour individually, £160 for 5 or £310 for 10.

Automatic lessons are £33 per hour individually, £165 for 5 or £320 for 10.
Our Services
Full hour given

Motorway / Refresher Lessons

Pick up from Home / School / Work
Theory test tuition (free)
Our Team
Over 25 male & female instructors

Patient / Polite / Friendly
Driving School Hooley
Once you are sure to take on the challenge of driving, the next thing to do is zero down on a professional driving school in Hooley. And as mentioned earlier, Apex Driving School is the best, most trusted and most efficient driving school on whom the locals of Hooley rely!
We are not just recognised for quality driving coaching and as a budget-friendly manual driving school in Hooley. This does not mean that we limit our services to only manual driving. We provide automatic driving training as well! In fact, we also offer gift vouchers and block booking discounts.
Once you are ready and well-versed with the manual car, switching to automatic driving would be much easier for you. Hence, stop looking for another automatic driving school in Hooley as our specialists render both categories of training at prices you cannot resist.
Driving Instructor Hooley
Teaching somebody how to drive safely and accurately is a responsible job that can be relied upon only with approved driving instructors in Hooley or anywhere else. And at Apex, each of our driving instructors is an expert and DVSA approved. Our driving tutors in Hooley do not just teach you for the sake of it but immerse themselves entirely in enabling you to be become a confident, safe and accountable driver or rider.
In order to attain your UK driving license, you have to undergo a Theory and Practical Test. The theory test is divided into multiple-choice questions and a hazard perception test. The practical test involves a 40 minute driving assessment. Also, the DVSA stresses completing a specific number of hours of training before applying for the tests.
But there is nothing for you to worry about. Our driving teachers in Hooley will train you for all the questions related to the examination and outside. By investing in our efficient training, you will not just have your license but will be able to drive successfully without a driving instructor in Hooley even after.
Request A Call Back
Customer Testimonials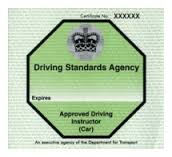 "My driving instructor Claire was really friendly and patient with me. Thanks to her and Apex i am free to drive everywhere. Further more i now can get that company car promised to me. "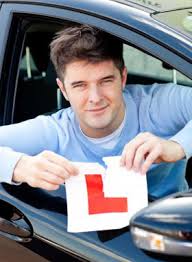 "My driving instructors was really friendly and patient with me. The amount of money for each lesson is well within reason at under £20!. Thanks for all your help and getting me through my test!"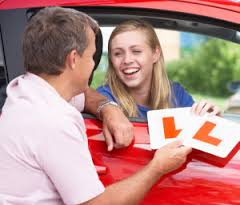 "I was learning to drive with another driving school, when a friend told me about how much cheaper his lessons were compared with mine. I am very glad that i changed to apex driving school, my driving instructor was so calm and relaxed, it made me feel at ease. I passed my test within 5 weeks of changing. I also completed my pass plus, which saved me just under 500 pounds on my car insurance. Thank you"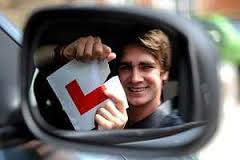 "I would like to take this opportunity to thank my driving instructor for getting me through my test first time. I had been learning with another school for a year. Then swapped to Apex, thank god I did. Thanks Apex!!"
Female Driving Instructor Hooley
Did you previously enrol with a driving school for women driving instructors in Hooley but were displeased with their inadequate training, lack of discipline and zero flexibility in teaching hours? That would be a horrific event to go through. But, don't give up your dream to acquire freedom through driving. All you need to do is switch and upgrade with a leading and professional driving school.
With Apex Driving School's lady driving instructors in Hooley, we assure you that you will never face any such plight ever again! Once you register with us, you need to tell us the hour you would be comfortable and available to learn. We offer coaching from 6 am to 9 pm on a daily basis, and our instructors will arrive at your location at the exact pre-decided time.
What can you expect from our female driving instructor in Hooley? No delays in arrival, one hour of complete focus on you and quality coaching with valuable insights needed to tackle any situation on the streets in the future.
So are you ready to sign up for this super exhilarating drive journey with us?