Driving Lessons Merton
Are you avoiding taking driving lessons in Merton or anywhere else because you feel that it is not an essential skill and you can easily travel via public transport? Well, let us tell you that driving is an imperative life skill which every adult must know, whether they own a car or not. Imagine you have to urgently rush to the hospital due to an emergency encountered by you or loved ones at odd hours of the day, or probably you have to pick up your children from school urgently. Or you are running late and have to reach somewhere instantly. Now, imagine how convenient it would have been if you had your car? You cannot wait during an emergency at a bus stand or station platform, as it requires immediate attention.
Here at Apex Driving School, we love driving and we fully understand your desire to get behind the wheel and be as independent as possible, however, it is our duty to make sure that once you do get behind the wheel on your own, you are a safe and responsible driver.
Purchasing a car is an investment, but it is more convenient than public transport. Suppose you have any doubts about how you will safely drive without harming the passengers travelling along with you or other vehicles on the street. In that case, our adept Merton's driving lessons at Apex Driving School will address those fears and take away all of your worries.
Regardless of your requirement, whether it is to take automatic driving lessons in Merton or manual driving lessons in Merton, our instructors will provide you with quality training, ensuring that you flourish as a confident and accountable driver in no time.
Request a Callback
We'll give you a call to discuss the best driving course for you:
Prices
Manual lessons are £32 per hour individually, £160 for 5 or £310 for 10.

Automatic lessons are £33 per hour individually, £165 for 5 or £320 for 10.
Our Services
Full hour given

Motorway / Refresher Lessons

Pick up from Home / School / Work
Theory test tuition (free)
Our Team
Over 25 male & female instructors

Patient / Polite / Friendly
Driving School Merton
Did you have an unpleasant experience with your previous driving school? Did they charge exorbitantly and yet could not couch you well for driving? Well, that would have been an appalling affair, but worry, not Apex Driving School have got your back! Established in 1992, we have constantly upscaled our teaching practices and methods to bring you the best. Not only this, as a leading driving school in Merton, we also update our vehicle models as per the current market trends. You will never learn in an inoperative or out of service car with us. All of our vehicles are well-functioning with a clean and air-conditioned interior.
Whether you opt for an automatic or a manual driving school in Merton, we assure you excellent and satisfactory training. It is a false belief that automatic driving schools in Merton or elsewhere are expensive. Our driving courses are very affordable and within your budget. Once you enrol with us, you can choose any slot between 6 am to 9 pm.
At Apex Driving School, you get quality driving coaching at budget-friendly prices and flexible learning hours. So what is stopping you? We are the ideal option to choose when it comes to driving. Connect with us today!
Driving Instructor Merton
If you are a novice and don't know where to begin, the most favourable option would be to choose a driving school and a driving instructor in Merton, based on word of mouth by locals. Instructors at Apex are renowned by the locals for their efficient and reliable training. Considerable driving teachers would be around, but not all would be approved driving instructors in Merton like Apex Driving School.
One of the primary qualities to look for in a driving tutor in Merton or elsewhere is expertise. At Apex, all our male and female driving instructors have years of professional in training students of all ages and backgrounds. You can always speak to our existing and previous students. If you are looking for a specific tutor, you need to inform us, and we will assign them as your driving coach.
Our driving teachers in Merton will proficiently guide you with all the road safety rules and other driving tips and manoeuvres, which will benefit you now and in the long run.
Request A Call Back
Customer Testimonials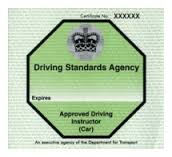 "My driving instructor Claire was really friendly and patient with me. Thanks to her and Apex i am free to drive everywhere. Further more i now can get that company car promised to me. "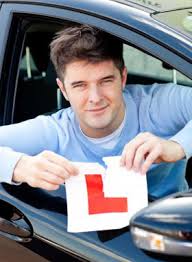 "My driving instructors was really friendly and patient with me. The amount of money for each lesson is well within reason at under £20!. Thanks for all your help and getting me through my test!"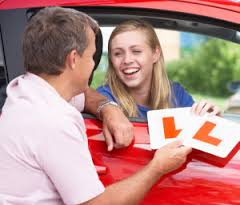 "I was learning to drive with another driving school, when a friend told me about how much cheaper his lessons were compared with mine. I am very glad that i changed to apex driving school, my driving instructor was so calm and relaxed, it made me feel at ease. I passed my test within 5 weeks of changing. I also completed my pass plus, which saved me just under 500 pounds on my car insurance. Thank you"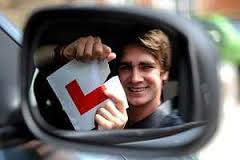 "I would like to take this opportunity to thank my driving instructor for getting me through my test first time. I had been learning with another school for a year. Then swapped to Apex, thank god I did. Thanks Apex!!"
Female Driving Instructor Merton
At Apex Driving School, you get the chance to learn high-quality training from our DVSA approved female driving instructors in Merton. Depending on your comfort, whether you choose a male or female driving instructor in Merton, you will clear all your exams with flying colours and as a professional driver.
To help you with driving examinations, we will provide you with the best theory books and notes apart from outstanding practical training. Our cars are dual controlled, so our instructors can always keep a check and save you from any mishappenings if the rare occasion occurs. There is nothing to worry about with us.
Every learner is different to grasp coaching and has different abilities. Keeping this in mind, our instructors will comfortably train you and learn quickly with ease. Our female driving instructors in Merton are highly competent and proficient to aid you will all sorts of questions and doubts and impart the finest knowledge and techniques to you.
All you do is relax, focus and be determined to become a responsible driver! Leave the rest to us.
Manual lessons are £32 per hour individually, £160 for 5 or £310 for 10.

Automatic lessons are £33 per hour individually, £165 for 5 or £320 for 10.

Block Booking Discounts