Driving Lessons in Penge
If you are entirely new to the driving world and do not comprehend or know anything about cars or driving, we are here to aid you. Being in the business for over a decade, we have trained qualified novices into successful drivers and understand road safety and other rules and regulations better than anyone else. Whether you are looking for a manual driving lesson in Penge or an automatic driving lesson in Penge, we will train you as per your choice.
All you have to do is enrol with us and patiently complete the tenure of all your driving lessons, and within no time, you will find yourself on the streets driving confidently and independently.
Request a Callback
We'll give you a call to discuss the best driving course for you:
If you are 17 and above and still have not decided to take driving lessons in Penge or elsewhere, then you are not only missing out on freedom but also convenience. Yes, public transport is convenient and cheap, but it does not work as per your timetable. You will have to work as per the train or bus timings. Plus, waiting, standing and commuting during rush hours after a long day at work could be tiresome. On the other hand, driving at hours suitable to you at your own pace is relaxing, comforting, and less hassle. If we have convinced you with valid reasons to opt for driving, let us now tell you why it is essential to opt for Apex Driving School's Penge Driving Lessons.
Here at Apex Driving School, we love driving and we fully understand your desire to get behind the wheel and be as independent as possible, however, it is our duty to make sure that once you do get behind the wheel on your own, you are a safe and responsible driver.
Prices
Manual lessons are £32 per hour individually, £160 for 5 or £310 for 10.

Automatic lessons are £33 per hour individually, £165 for 5 or £320 for 10.
Our Services
Full hour given

Motorway / Refresher Lessons

Pick up from Home / School / Work
Theory test tuition (free)
Our Team
Over 25 male & female instructors

Patient / Polite / Friendly
Are you avoiding to enrol in a leading driving school in Penge or elsewhere because you feel you would not be able to manage to squeeze an hour of driving learning with your hectic schedule? With Apex Driving School, you do not have to leave your office or college/institution for a driving lesson. Our driving school is open from 6 am to 9 am 7 days a week. All you have to do is enrol with us, select your timeslot, and we will pick you up from your chosen location, whether it is your home, office or university, on time.
If you have a manual car and are searching for a manual driving school, worry not! Our specialist drivers will provide you with quality lessons as per your requirements. One of the reasons that set us apart from the rest of the driving schools in Penge is that we not only provide insightful lessons, but the vehicles we use for training are uncluttered, well-kept and well functioning. Our cars are dual controlled and have an odour-free, clean, air-conditioned interior.
Automatic cars are the future, and hence, Apex is an automatic driving school in Penge catering to your needs and requirements. We also offer exciting block booking discounts and gift vouchers.
Driving Instructors Penge
Often you may feel the need to learn driving from a friend or relative, but are they qualified or DVSA approved driving instructors in Penge or anywhere else? Sure, your loved ones can teach you basic driving, but what about learning road safety rules? Or how to read road signs efficiently without moving your eyes from the street? And most importantly, how to tackle distractions, emergencies and avert accidents while driving? Driving is fun, but it is an essential and responsible life skill for which you must depend upon a reliable and experienced driving teacher in Penge.
Our tutors were once pupils at Apex Driving School itself. We mean to say by this that our drivers have immense years of quality training and experience. Our expert driving tutors in Penge will teach you skills and effective methods to become an adept driver. The experience our drivers have will only enhance your driving skills.
If you are worried about prices and instructor fees? Then let us inform you that Apex Driving School is a proud and leading driving school because of expert driving training at affordable prices. With us, you don't have to shell thousands of pounds. Our courses are affordable and budget-friendly. Connect with us to know more!
Request A Call Back
Customer Testimonials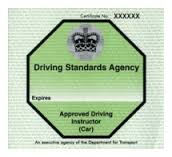 "My driving instructor Claire was really friendly and patient with me. Thanks to her and Apex i am free to drive everywhere. Further more i now can get that company car promised to me. "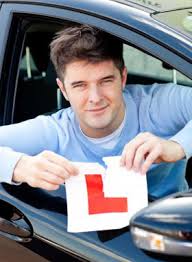 "My driving instructors was really friendly and patient with me. The amount of money for each lesson is well within reason at under £20!. Thanks for all your help and getting me through my test!"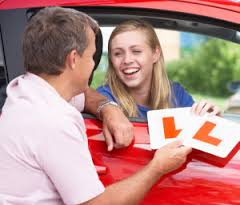 "I was learning to drive with another driving school, when a friend told me about how much cheaper his lessons were compared with mine. I am very glad that i changed to apex driving school, my driving instructor was so calm and relaxed, it made me feel at ease. I passed my test within 5 weeks of changing. I also completed my pass plus, which saved me just under 500 pounds on my car insurance. Thank you"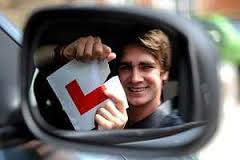 "I would like to take this opportunity to thank my driving instructor for getting me through my test first time. I had been learning with another school for a year. Then swapped to Apex, thank god I did. Thanks Apex!!"
Female Driving Instructor Penge
Gender should not define how qualified a person is regarding a particular skill. Driving is for all, and hence, at Apex Driving School, both our male and female driving instructors in Penge are at par. Gone are the days of assumptions and false beliefs that men are better drivers than women. Based on this assumption, many students opt for a male teacher. But that should not be the case. You must select your driving instructor based on your comfort and the driver's abilities and skills.
Female driving instructors in Penge or elsewhere are usually most preferred by female students keeping their comfort in mind while driving. One must be at ease, relaxed and without any stress while driving. Our female driving instructors would also give equal importance to your training and skillfully teach you while answering all your questions!
Manual lessons are £32 per hour individually, £160 for 5 or £310 for 10.

Automatic lessons are £33 per hour individually, £165 for 5 or £320 for 10.

Block Booking Discounts