Driving Lessons In Redhill
Apex Driving School was established way back in 1992, meaning that we know exactly how to teach many different personalities and mentalities of learners. Whether it is manual or automatic transmission that you would like to learn in, we have the perfect Driving Lessons in Redhill for each individual requirement.
All of our Driving instructors in Redhill are local and have a huge amount of experience in driving along the local roads. Over the years, we have taught thousands of students and helped them pass their tests. However, it does not stop there, at Apex we always ensure that you get the best advice on how to stay safe, adding another layer of care that is not common with other driving schools in Redhill.
Request a Callback
We'll give you a call to discuss the best driving course for you:
Prices
Manual lessons are £32 per hour individually, £160 for 5 or £310 for 10.

Automatic lessons are £33 per hour individually, £165 for 5 or £320 for 10.
Our Services
Full hour given

Motorway / Refresher Lessons

Pick up from Home / School / Work
Theory test tuition (free)
Our Team
Over 25 male & female instructors

Patient / Polite / Friendly
Driving Test Centres in and around your area
There are many routes taken by the examiner. But We at Apex have access to ALL the routes:
Please CLICK on any of the Test centres below to find out more about the test routes and view an ACTUAL test route taken straight from the D.S.A. website.
Request A Call Back
Areas of importance when taking driving lessons in Redhill
The Redhill area can be difficult to navigate, but your senior driving instructor in Redhill will know exactly which areas to take you depending on your skills and lesson plans. For each manoeuvre and exercise, there are different requirements of the road and space that is needed to perform them well. Therefore, your instructor's knowledge will be used to find the perfect location for your lesson plan.
Lesson Plan: Moving Away & Stopping
This is the basic starting point of your driving journey. You will most likely be nervous and worried, however, our Driving instructors in Redhill will clam you down and show you exactly how to pull off and stop the vehicle in a safe and controlled manner.
Lesson Plan: Roundabouts
Roundabouts are extremely common in England, so it is vital that our learners know how to tackle them with confidence and safety. Learning the basic principles of a roundabout before driving around one is what we recommend as it is much safer. Your instructor will cover when you should pull forward and when you should stay back. It takes time, but with practice with our leading instructors, you will perfect this in no time at all.
Lesson Plan: Lane Discipline
Keeping safe on the road is a main focus to the team here at Apex, and poor lane discipline can lead to potential danger when driving. This is why our instructors make sure that your lane discipline and observations are on point.
Lesson Plan: Reversing Exercises
Reversing is a common factor of many collisions and claims that have been made. This is due to the lack of observations and care that is taken when manouvering your vehicle in reverse. Our highly skilled instructors always ensure that when you reverse, you are doing so in a safe and careful manner.
Lesson Plan: Emergency Stops
The brakes on your vehicle are the most important thing. They avoid you crashing and help you control your vehicle when at high speeds. It is extremely important to know when and how to emergency stop as this could be lifesaving.
Customer Testimonials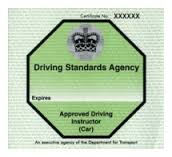 "My driving instructor Claire was really friendly and patient with me. Thanks to her and Apex i am free to drive everywhere. Further more i now can get that company car promised to me. "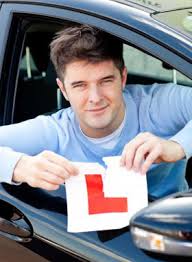 "My driving instructors was really friendly and patient with me. The amount of money for each lesson is well within reason at under £20!. Thanks for all your help and getting me through my test!"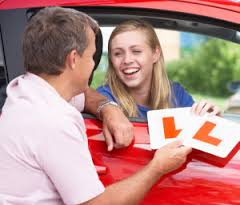 "I was learning to drive with another driving school, when a friend told me about how much cheaper his lessons were compared with mine. I am very glad that i changed to apex driving school, my driving instructor was so calm and relaxed, it made me feel at ease. I passed my test within 5 weeks of changing. I also completed my pass plus, which saved me just under 500 pounds on my car insurance. Thank you"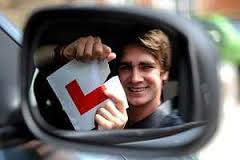 "I would like to take this opportunity to thank my driving instructor for getting me through my test first time. I had been learning with another school for a year. Then swapped to Apex, thank god I did. Thanks Apex!!"
All the surrounding areas our Redhill driving instructors cover are below:
Apex Driving School offer driving lessons in Redhill and many other areas in and around South London. The areas our instructors cover include:
Banstead, Beddington, Belmont, Carshalton, Carshalton Beeches, Cheam, North Cheam, Driving Lessons Redhill , Ewell, Epsom, Hackbridge, Merton, Mitcham, Rose Hill, Roundshaw, St Helier, Stoneleigh, Wallington, Waddon, Woodmansterne, Worcester Park.
Our Driving Schools are available in Post Codes below plus many more:
CR0
SM1
SE5
SW2
KT3
BR4
CR1
SM2
SE11
SW4
KT4
CR2
SM3
SE19
SW8
KT17
CR3
SM4
SE20
SW9
KT18
CR4
SM5
SE21
SW12
KT19
CR5
SM6
SE22
SW16
KT20
CR6
SM7
SE23
SW17
CR7
SE24
SW18
CR8
SE25
SW19
CR9
SE27
SW20