Driving Lessons Stoneleigh
Was driving always on your checklist, but somehow, due to work commitments, you could not learn it as a young adult and now in your early 40's you believe it is too late to learn it? Well, you are mistaken! We have some great news for you! Driving is a skill with a minimum age limit but no maximum age bar! Yes, if you are 17 and above years old, physically fit with good eye strength and vision, and can easily comprehend road signs and signals, then there is no stopping you! If you have the will, courage, and patience, no matter your age, you must take driving lessons in Stoneleigh today.
Here at Apex Driving School, we love driving and we fully understand your desire to get behind the wheel and be as independent as possible, however, it is our duty to make sure that once you do get behind the wheel on your own, you are a safe and responsible driver.
Due to technology enhancement, automatic driving lessons in Stoneleigh are in much demand. But, as a beginner, you must opt for a manual driving lesson in Stoneleigh for starters. With a manual car, you will learn the most basic vehicle features and its manoeuvre in-depth. Once you are adept with a manual vehicle, you can easily switch to an automatic one with ease and better confidence. In case if you already own an automatic car and are keen to begin training with that, we can work and schedule that too.
Fulfil your wishlist and begin your Stoneleigh's driving lessons today without further delay!
Request a Callback
We'll give you a call to discuss the best driving course for you:
Prices
Manual lessons are £32 per hour individually, £160 for 5 or £310 for 10.

Automatic lessons are £33 per hour individually, £165 for 5 or £320 for 10.
Our Services
Full hour given

Motorway / Refresher Lessons

Pick up from Home / School / Work
Theory test tuition (free)
Our Team
Over 25 male & female instructors

Patient / Polite / Friendly
Driving School Stoneleigh
There are many driving schools in Stoneleigh, but none would provide valuable quality, detailed driving coaching at affordable prices like us. We are renowned as the leading driving school in Stoneleigh. At Apex Driving School, we ensure that you get the best of everything. Once you enrol with us and select your slot, you are in for the most exhilarating journey of your life. Driving boosts confidence and helps shape one's personality, and we are glad to assist you with our most skilled and proficient instructors.
You may believe that you could easily save your money and learn with your friends and relatives rather than investing in a manual driving school in Stoneleigh or anywhere else. But, let us tell you that when you wish to learn something new, it is advisable to depend upon an experienced and qualified driving school. At Apex Driving School, we also provide you with the best theory material so that along with training for the practical test, you can smoothly clear your theory tests as well.
Whether you prefer a manual or an automatic driving school, at Apex Driving School, you get to learn both at affordable prices. With us, you do not have to pay thousands of pounds. We also provide block booking discounts and gift vouchers.
Driving Instructor Stoneleigh
Enrolling in a professional and responsible driving school is the only way to learn with a specialist driving instructor in Stoneleigh or anywhere else. Learning with your family members, parents or friends gives more scope for distractions and arguments while learning, unless they are approved driving instructors in Stoneleigh.
Without a qualified driving teacher in Stoneleigh, have you thought about how you will train yourself for demanding situations like extreme weather conditions, which could be anything floods, storms, snow storms? Or how to tackle traffic and emergencies? Or how to manage driving or a tyre puncture on a motorway?
A driving tutor in Stoneleigh with the right approach and effective methods and techniques will instil confidence and dexterity in you. Your mentor will gauge your weak points and guide you to assess them and transform them into your strengths to avoid any mishaps while driving. Thus, on the whole, it is more than imperative to learn driving through a qualified and expert driving instructor.
Request A Call Back
Customer Testimonials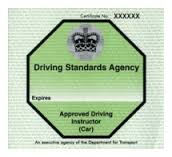 "My driving instructor Claire was really friendly and patient with me. Thanks to her and Apex i am free to drive everywhere. Further more i now can get that company car promised to me. "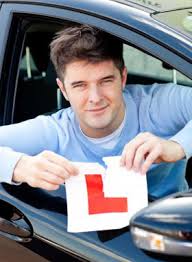 "My driving instructors was really friendly and patient with me. The amount of money for each lesson is well within reason at under £20!. Thanks for all your help and getting me through my test!"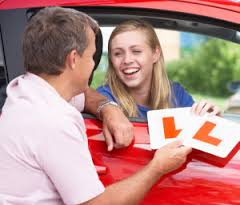 "I was learning to drive with another driving school, when a friend told me about how much cheaper his lessons were compared with mine. I am very glad that i changed to apex driving school, my driving instructor was so calm and relaxed, it made me feel at ease. I passed my test within 5 weeks of changing. I also completed my pass plus, which saved me just under 500 pounds on my car insurance. Thank you"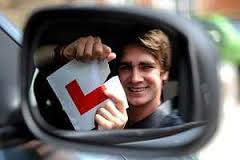 "I would like to take this opportunity to thank my driving instructor for getting me through my test first time. I had been learning with another school for a year. Then swapped to Apex, thank god I did. Thanks Apex!!"
Female Driving Instructor Stoneleigh
With evolving times, it would be safe to say that women have skillfully aced each career aspect there possibly could be. It would not be fair to say that women driving instructors in Stoneleigh or anywhere else do not know how to do their job well.
Choosing a male instructor or a female driving instructor in Stoneleigh is entirely up to you. Still, women are known to catch your nerves and effortlessly put your fears at ease with their caring and understanding abilities.
At Apex Driving School, you do not have to worry about the training course. All you have to do is select your time slot and instructor and leave the rest on us. Whether you choose a male or female driving instructor in Stoneleigh, you get the same quality training. Our cars are clean, maintained, well-functioning, and dual controlled for all of our instructors to keep your safety and security a top priority.
Manual lessons are £32 per hour individually, £160 for 5 or £310 for 10.

Automatic lessons are £33 per hour individually, £165 for 5 or £320 for 10.

Block Booking Discounts