Driving Lessons in Sutton: Your Path to Confident Driving
Since 1992, Apex Driving School has taught thousands of pupils to drive manual and automatic cars in Sutton, Surrey. We have a number of driving instructors giving driving lessons in Sutton, male and female, and all are fully qualified. We only employee fully-qualified green badge holders.
More notably we only employ driving instructors in Sutton whose pass rates are substantially higher than the national average, allowing us to offer our pupils the highest standards of tuition. Furthermore, all our driving instructors in Sutton are local guys; this ensures that we know ALL the driving test routes that local Driving test centres can throw at you.
Request a Callback
We'll give you a call to discuss the best driving course for you:
Prices
Manual lessons are £32 per hour individually, £160 for 5 or £310 for 10.

Automatic lessons are £33 per hour individually, £165 for 5 or £320 for 10.
Our Services
Full hour given

Motorway / Refresher Lessons

Pick up from Home / School / Work
Theory test tuition (free)
Our Team
Over 25 male & female instructors

Patient / Polite / Friendly
Driving Test Centres in and around your area
Please CLICK on any of the Test centres below to find out more about the test routes and view an ACTUAL test route taken straight from the D.S.A. website.
There are many routes taken by the examiner. But We at Apex have access to ALL the routes:
Request A Call Back
Areas of importance when taking driving lessons in Sutton
We have in place a lesson plan that make learning so much easier. You'll learn every aspect of driving in the right order and at a pace that suits you. Our driving Lessons in Sutton will know which areas to take you depending on your ability and driving plan for that day. A suitable area is required for each driving lesson plan to go smoothly when driving in Sutton. Furthermore we have All the test routes mapped out in all test centres locally. Below are a small example of plans and areas suitable when you're doing your Driving Lessons in Sutton.
Lesson Plan: Moving off and Stopping
Your first or second driving lessons seem scary, but here at Apex you need not worry. Our Automatic Driving Lessons in Sutton will plan the lesson by taking you to a suitable place to carry out these exercises. One of the most popular areas to move off on a straight road is Cornwall Road.
Lesson Plan: Reversing Exercises
Reversing exercises such as Turn in the Road or Reverse Parking can prove difficult when carrying them out for the first time, so ideal areas for these are Sandy Lane area or Worcester Road. These areas will test you when doing the exercises on various widths and gradients of road.
Lesson Plan: Dual Carriageway & Lane Discipline
The Dual carriageway by-pass is ideal for making sure you stick to the appropriate lane for your destination. Plus with the speed limit varying from 30mph to 60mph, you will be able to master the car at speed. Lane discipline is a common major fault on tests.
Lesson Plan: Pedestrian Crossings
No doubt you are aware that pedestrian crossings are found on main roads? The main types are Zebra, Pelican and Puffins. You will learn how to recognise them and approach them safely, and deal with pedestrians in a proper fashion too.
Lesson Plan: Junctions – Emerging and Entering
To be able to approach junctions safely and correctly you will need to perform something called MSPSL: Mirror, Signal, Position, Speed and Look. You will need to do these over and over again. So it's no point driving for miles in a straight line waiting to turn. Therefore the grid of roads off Grange road and Mulgrave road can't be beaten for these exercises.
Lesson Plan: Emergency Stops
Performing an Emergency Stop sounds scary and difficult. It does not need to be. Taught properly it's easy. It has to be under control rather than just slamming on the brakes. The hardest part is remembering the procedure to secure the car and move off again. This enables this exercise go to plan. Quick reactions are key, and so is full control of pedals and steering.
Driving Lessons in Sutton has lots of test routes and we know them ALL. We've studied all of them and taken our pupils on them many times leading up to their test. It's essential you learn to drive properly, of course, but it's also important to know the area of your driving test. To improve your chances of a first time pass don't just ask us, but read a handful of our pupils' comments.
Customer Testimonials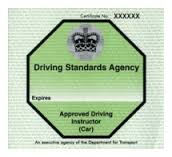 "My driving instructor Claire was really friendly and patient with me. Thanks to her and Apex i am free to drive everywhere. Further more i now can get that company car promised to me. "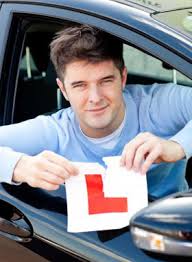 "My driving instructors was really friendly and patient with me. The amount of money for each lesson is well within reason at under £20!. Thanks for all your help and getting me through my test!"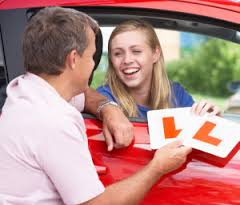 "I was learning to drive with another driving school, when a friend told me about how much cheaper his lessons were compared with mine. I am very glad that i changed to apex driving school, my driving instructor was so calm and relaxed, it made me feel at ease. I passed my test within 5 weeks of changing. I also completed my pass plus, which saved me just under 500 pounds on my car insurance. Thank you"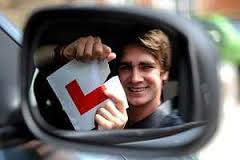 "I would like to take this opportunity to thank my driving instructor for getting me through my test first time. I had been learning with another school for a year. Then swapped to Apex, thank god I did. Thanks Apex!!"
All the surrounding areas our Sutton driving instructors cover are below:
Looking for driving lessons in Sutton and beyond? Apex Driving school is here to help. Our driving instructors in Sutton are highly qualified to teach various individuals of all ages and abilities. We are DVSA approved and have been running for many years; you can trust that we can get you driving safely and efficiently.
We offer driving lessons in Sutton and many other areas in and around Driving lessons in South London.
Whether you need automatic driving lessons in Sutton or manual driving lessons in Sutton, we have cars suitable for everyone. At Apex Driving School, we also offer intensive driving courses in Sutton to get you out on the road driving as soon as possible. Our high pass rate has proven repeatedly that our instructors understand the best teaching methods for driving. Get in touch with Apex today to book your first driving lesson in Sutton.
Our Driving Schools are available in Post Codes below plus many more:

CR0
SM1
SE5
SW2
KT3
BR4
CR1
SM2
SE11
SW4
KT4
CR2
SM3
SE19
SW8
KT17
CR3
SM4
SE20
SW9
KT18
CR4
SM5
SE21
SW12
KT19
CR5
SM6
SE22
SW16
KT20
CR6
SM7
SE23
SW17
CR7
SE24
SW18
CR8
SE25
SW19
CR9
SE27
SW20