Driving Lessons in Tadworth
Surprisingly, many people wait to turn 17 to have that one thing ticked off their wish-list and get a driving license, but quit the dream as soon as they sit on the driver's seat and are asked to handle the wheel! This happens because people learn to drive with their friends or relatives. Yes, you might be comfortable with your kin, but it also leads to distractions, drawing more possibility for arguments and lack of attention paid. Also, taking professional driving lessons in Tadworth or elsewhere will only enhance your driving skills, making you an accountable driver.
Here at Apex Driving School, we love driving and we fully understand your desire to get behind the wheel and be as independent as possible, however, it is our duty to make sure that once you do get behind the wheel on your own, you are a safe and responsible driver.
With an approved and specialist approach for driving lessons in Tadworth, you will gain a lot of learning exposure by learning in person with the experts. This will improve your driving aptitude and manoeuvre. When considering quality and specialist training, apex Driving School must be your ideal and preferred choice. As a beginner, you must go for manual driving lessons as it will give you the knack for driving and help gauge other parameters such as speed, brakes, traffic, parking and much more!
If you already know how to drive a car and are looking for reliable automatic driving lessons in Tadworth at Apex Driving School, we also provide coaching for this.
Request a Callback
We'll give you a call to discuss the best driving course for you:
Prices
Manual lessons are £32 per hour individually, £160 for 5 or £310 for 10.

Automatic lessons are £33 per hour individually, £165 for 5 or £320 for 10.
Our Services
Full hour given

Motorway / Refresher Lessons

Pick up from Home / School / Work
Theory test tuition (free)
Our Team
Over 25 male & female instructors

Patient / Polite / Friendly
Driving School Tadworth
Learning to drive is not enough to become a successful and responsible driver. Instead, it is only the first step. You have to clear theory and practical tests and complete a minimum number of hours of driving. All of this is possible with us at Apex's driving school in Tadworth.
Once you enrol with us, you can select any one hour slot from 6 am to 9 pm, convenient to you. Post this; you will receive all the study materials for your theory tests. According to DVSA, you must complete at least 47 hours of training and another 20 hours of private practice before passing the practical test. The theory test consists of 2 parts: a multiple choice questionnaire and a hazard perception test. Your practical test involves 40 minutes of driving which the examiner will assess. Before your practical test, you also have to take a vision test. Whether you enrol for a manual driving school in Tadworth or an automatic driving school in Tadworth, you must pass exams for both.
All of this vital information might seem a little heavy to you, but with professional and expert guidance at Apex Driving School, all will become easy and fluent for you!
Driving Instructor Tadworth
The role of a driving instructor in Tadworth or elsewhere is essential in shaping your driving career successfully. When you are new to the driving world, it is helpful to get assistance from an expert in the same field that you can also depend on them when any mistake arises. Unlike your loved ones, driving teachers in Tadworth or elsewhere will always give you an unbiased opinion about your driving, who will try to cover up your mistakes.
Our approved driving instructors in Tadworth are intensely involved in your training at Apex driving school. From teaching you the basics of a vehicle to managing a car and its other features and checking road safety, they observe all of your moves!
Perhaps you are refraining from hiring a professional driving Instructor in Tadoworth because you assume it would be out of your budget. If that is the case, let us tell you that you do not have to burn a hole in your pocket with Apex driving school to learn to drive. Our course fees are exceptionally affordable and budget-friendly. We also offer block booking discounts and gift vouchers. So connect with us today to avail quality learning at valuable prices!
Request A Call Back
Customer Testimonials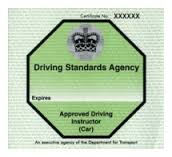 "My driving instructor Claire was really friendly and patient with me. Thanks to her and Apex i am free to drive everywhere. Further more i now can get that company car promised to me. "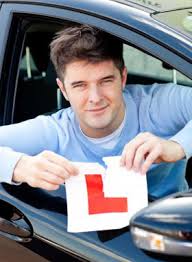 "My driving instructors was really friendly and patient with me. The amount of money for each lesson is well within reason at under £20!. Thanks for all your help and getting me through my test!"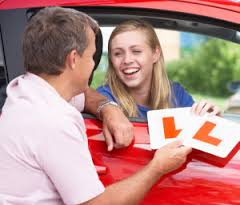 "I was learning to drive with another driving school, when a friend told me about how much cheaper his lessons were compared with mine. I am very glad that i changed to apex driving school, my driving instructor was so calm and relaxed, it made me feel at ease. I passed my test within 5 weeks of changing. I also completed my pass plus, which saved me just under 500 pounds on my car insurance. Thank you"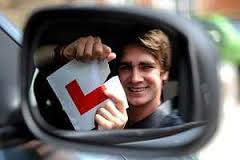 "I would like to take this opportunity to thank my driving instructor for getting me through my test first time. I had been learning with another school for a year. Then swapped to Apex, thank god I did. Thanks Apex!!"
Female Driving Instructor Tadworth
When you are learning a new skill, it is best to learn it under someone you are comfortable with and feel relaxed with, regardless of a male tutor or a female driving instructor in Tadworth. All our driving instructors at Apex are equally adept and experienced. But women driving instructors in Tadworth or elsewhere can catch fears and discomfort quickly. With their care and understanding nature, they will talk you through all the doubts and worries in your mind and put you to ease. After all, who would not be comfortable learning under patient, friendly and professional instructors?
Our female driving instructors will train and assess your skills proficiently so that you can work on weak spots and make clever use of your strengths during any emergency or hazard. The driving instruction will take place in fully insured, modern, well-operated cars with air-conditioned and tidy interiors. All our vehicles are dual controlled by our instructors, so there is nothing for you to worry about!
Fellow female students usually prefer women instructors. There is no looking back if you are a female and searching for a reliable and expert female driving instructor! Connect with Apex Driving School today!
Manual lessons are £32 per hour individually, £160 for 5 or £310 for 10.

Automatic lessons are £33 per hour individually, £165 for 5 or £320 for 10.

Block Booking Discounts