Driving Lessons in Tolworth
Are you ready to take the first step towards finding the best local driving lessons in Tolworth can offer? Many of us can't wait to get behind the wheel for the first time whilst others are a little more apprehensive about being at the helm of a large vehicle.
Either way, most of us need our driver's license to get to work, to get around daily, etc. So, when you finally have the time and are of the right age, getting your driver's license is usually number one on your to do list! That's why finding the best Tolworth driving lessons really does make a difference.
Now, it is important to know that getting your driver's license doesn't happen overnight. It can take quite a bit of time, especially depending on what level you are on now. That is to say, whether or not you are familiar with some of the rules of the road, whether you have ever steered a vehicle before, and how relaxed you are behind the wheel.
No matter which level you are on, you are only going to get your driver's license with hard work, concentration and dedication. Thankfully, not all of that has to come from you! In fact you could bring all of that to the table and still not do as well as you would like, if you are not in the right, professional driving school in Tolworth.
Here at Apex, we know that you are spending hard earned money on your driving lessons and you want to get results for your money! In that case, the best thing that you could do would be to trust block booking driving lessons Tolworth motorists graduate from!
You might be able to get your license in a shorter amount of time than you might think when you sign up for driving lessons with one of our friendly and trained professional driving instructors.
Request a Callback
We'll give you a call to discuss the best driving course for you:
Prices
Manual lessons are £32 per hour individually, £160 for 5 or £310 for 10.

Automatic lessons are £33 per hour individually, £165 for 5 or £320 for 10.
Our Services
Full hour given

Motorway / Refresher Lessons

Pick up from Home / School / Work
Theory test tuition (free)
Our Team
Over 25 male & female instructors

Patient / Polite / Friendly
Driving School Tolworth
Finding the best driving school in Tolworth or anywhere else can take a lot of time! It Not every automatic driving school Tolworth offers is equipped or willing to give you the best driving experience to start you off with.
Here at Apex Driving School, we care about your wellbeing and if you choose to learn from us, we will do our very best to make you the most capable and safe driver that you can be!
We will take the time with you to figure out when your driving lessons can fit into your busy schedule and, once your lessons begin, we will make sure that we go at your pace, never rushing you or holding you back.
We offer the top driving school in Tolworth, we can be proud of – mainly because our students know that they can rely on us to get them ready for both their driving theory and practical exams.
Not only that, but you can rest assured knowing that you will learn to drive in a top quality car and you can choose to have automatic driving lessons in Tolworth as well as, or instead of, manual driving lessons! Why not choose a car driving school Tolworth motorists trust?
Driving Instructor Tolworth
Looking for an approved driving instructor Tolworth or elsewhere in London? Here at Apex, we know that your lessons are only good to you if you are with a capable and professional instructor.
Our team members at Apex are all trained and friendly instructors who have worked with all kinds of different drivers. You will be able to relax knowing that you are with a patient and professional instructor who will be there only to guide and help you, not to stress you out!
Being on the road is great but safety is key! Here at Apex, we know that being in a vehicle with someone who makes you feel stressed and uncomfortable will be dangerous for you and for the instructor.
Therefore, we guarantee that you will be able to choose among our great instructors, to find the one who is right for your driving lessons. Your perfect driving tutor, Tolworth or beyond, is waiting for you.
Request A Call Back
Customer Testimonials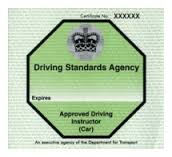 "My driving instructor Claire was really friendly and patient with me. Thanks to her and Apex i am free to drive everywhere. Further more i now can get that company car promised to me. "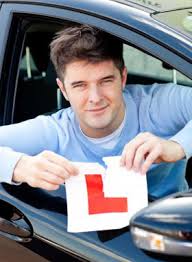 "My driving instructors was really friendly and patient with me. The amount of money for each lesson is well within reason at under £20!. Thanks for all your help and getting me through my test!"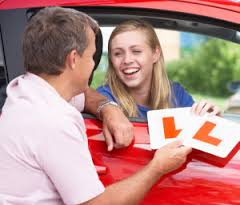 "I was learning to drive with another driving school, when a friend told me about how much cheaper his lessons were compared with mine. I am very glad that i changed to apex driving school, my driving instructor was so calm and relaxed, it made me feel at ease. I passed my test within 5 weeks of changing. I also completed my pass plus, which saved me just under 500 pounds on my car insurance. Thank you"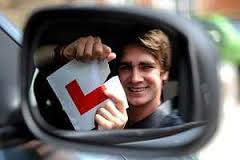 "I would like to take this opportunity to thank my driving instructor for getting me through my test first time. I had been learning with another school for a year. Then swapped to Apex, thank god I did. Thanks Apex!!"
Female Driving Instructor Tolworth
In an industry that used to be male dominated, Apex is proud to have many female driving instructors! In fact, over the years, the demand for women driving instructors in Tolworth has only grown as they are often requested by our students.
In order for you to get your license as quickly and safely as possible, it is vital for you to be completely comfortable with the person who is teaching you how to drive. Here, we know that some people just prefer to learn from women – and that's completely understandable! Our female driving instructors, Tolworth and beyond, are approved, professional, and will always be happy to help you get your license!
So call Apex Driving School now on 02086470486, or take a further look through our website for more information. We want to make sure you are comfortable on the road ASAP – why not get in touch?
Manual lessons are £32 per hour individually, £160 for 5 or £310 for 10.

Automatic lessons are £33 per hour individually, £165 for 5 or £320 for 10.

Block Booking Discounts