Driving Lessons in Warlingham
Are you looking for the best car driving lessons Warlingham has to offer?
Getting our driver's licences is something that many of us look forward to. We spend our teenage years anticipating the day that we will finally be old enough to learn how to drive! Having a driver's license is something that many of us absolutely need for our jobs, due to our home's location, or for general everyday need.
Now, getting your driver's license can take quite some time. As you know, you will have to pass a theory exam and a practical exam in two separate parts. Of course, as all of us do, you will most likely have a timetable that you already have to stick to for work, school, extracurricular activities or all of the above. In that case, it can obviously be very tricky to plan your driving lessons, especially if your timetable won't match that of your school's!
Here at Apex Driving School in Warlingham, we will work with you to make sure that your Warlingham driving lessons aren't too scarce and that you are fully able to learn how to drive on your terms.
Thanks to our block driving lessons Warlingham learners take advantage of, you will be able to plan for weeks ahead so that you don't have to get out your calendar every week to try to fit in a driving lesson! Our block booking system could also help save you money!
We care most of all about your safety. We will never push you to do more or fewer lessons than you should be doing and we won't rush you into an exam that you are not prepared to take!
Life can seem like a bit of a rat race so we hope that when you come for your driving lesson at Apex Driving School in Warlingham, that you feel that you are learning in a relaxed environment.
Request a Callback
We'll give you a call to discuss the best driving course for you:
Prices
Manual lessons are £32 per hour individually, £160 for 5 or £310 for 10.

Automatic lessons are £33 per hour individually, £165 for 5 or £320 for 10.
Our Services
Full hour given

Motorway / Refresher Lessons

Pick up from Home / School / Work
Theory test tuition (free)
Our Team
Over 25 male & female instructors

Patient / Polite / Friendly
Driving School Warlingham
When it's finally your turn to learn how to drive, you're going to have to make a difficult decision: Where do I learn how to drive? There's no doubt that there's an array of choices of driving school Warlingham has on offer, and all with different qualities and faults. So, why choose Apex Driving School Warlingham?
Here at Apex, our number one priority will always be your safety. Whereas some schools will try to rush you into doing something that you simply aren't ready for, Our top driving school in Warlingham knows that everyone learns at a different pace.
We have been able to teach all kinds of different students and all at very different levels. So, when you first start to learn how to drive, be it in the road theory lessons or in the actual Apex Driving School car, you need to know that you are with an instructor who will be patient with you, and will work with you for however long you may need, be it a shorter or a longer amount of time.
Our lessons include automatic driving as well as manual driving, and with the Apex team by your side, we guarantee that you will be learning how to drive in a safe and top quality car.
Driving Instructor Warlingham
Finding the right driving instructor Warlingham has available will depend on the price, the location and on the school. Here at Apex, we have professional, patient driving experts to help you along!
An experienced and friendly driving teacher in Warlingham will take the time with you that you need to get your license in a safe and relaxed environment. The road sadly isn't always a safe place to be so having the knowledge that you need to be able to adapt to the different weather conditions, cars, and drivers on the road, is essential to ensure your safety and that of those who are in the car with you.
That's why our approved driving instructors here at Apex Driving School in Warlingham will do their best to provide you with the knowledge that you will need to be the safest driver possible!
If you're in need of the best driving tutor Warlingham has available, we're here to support you.
Request A Call Back
Customer Testimonials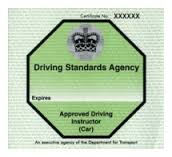 "My driving instructor Claire was really friendly and patient with me. Thanks to her and Apex i am free to drive everywhere. Further more i now can get that company car promised to me. "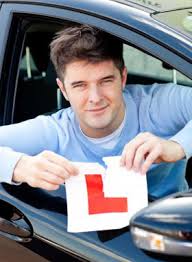 "My driving instructors was really friendly and patient with me. The amount of money for each lesson is well within reason at under £20!. Thanks for all your help and getting me through my test!"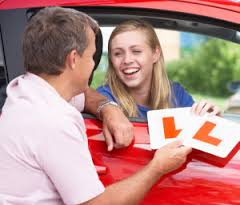 "I was learning to drive with another driving school, when a friend told me about how much cheaper his lessons were compared with mine. I am very glad that i changed to apex driving school, my driving instructor was so calm and relaxed, it made me feel at ease. I passed my test within 5 weeks of changing. I also completed my pass plus, which saved me just under 500 pounds on my car insurance. Thank you"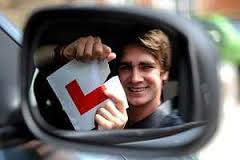 "I would like to take this opportunity to thank my driving instructor for getting me through my test first time. I had been learning with another school for a year. Then swapped to Apex, thank god I did. Thanks Apex!!"
Female Driving Instructor Warlingham
Are you looking for a fantastic female driving instructor in Warlingham? The demand for female driving instructors is ever growing and, should you feel that you would be more comfortable learning with a women driving instructors in Warlingham or anywhere else, then Apex Driving School is the place for you!
We know that cars are small and confined spaces and some people just feel more comfortable in the knowledge that they will be with a woman. That is perfectly fine and something that we completely understand here at Apex.
That's why, when you decide you would like to learn from us here at Apex Driving School Warlingham, we will leave you with the choice of driving instructor. We have plenty of professional and friendly driving instructors for you to choose from, including our great female driving instructors.
So why not call us now to get your free quote on 02086470486? Do also take the time to look closely through our website, too.
Manual lessons are £32 per hour individually, £160 for 5 or £310 for 10.

Automatic lessons are £33 per hour individually, £165 for 5 or £320 for 10.

Block Booking Discounts