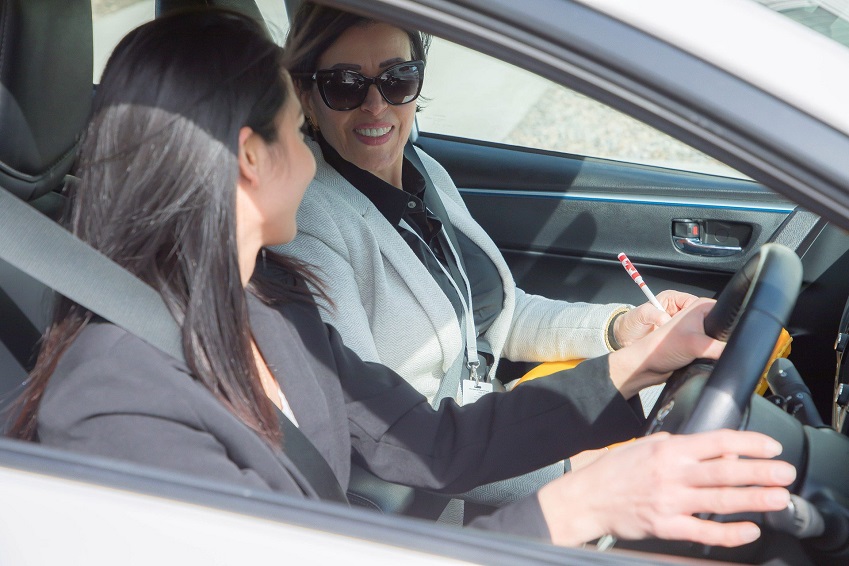 Relevance of Automatic driving lessons
If you struggle to understand a gearbox's mechanics and have difficulty changing it, then automatic cars might sound like your holy grail. Automatic cars allow you to drive independently without being bothered to shift the gears or kick the clutch when needed. But you do not necessarily escape the conventional driving basics even from owning automatic cars.
Automatic cars have quickly gained relevance over the years and dominate their older manual cousins. But you may have noticed that the basics of driving are still the same. In case you have never driven a car or wish to start driving a vehicle without handling the difficulties of gears and the clutch, then utilising automatic driving lessons is essential. Rather than theoretical information, you receive practical guidance.
The future of the automobile is automatic. Upgrading your car also comes with upgrading your skills. If you have experience driving manual cars, then learning automatic driving can be a piece of cake for you. Technology does most of the work for you, but steering the direction you wish to go, is in your hands. Getting automatic driving lessons can be very beneficial as you receive professional instructions to handle the vehicle.
What is involved in automatic car driving lessons?
Learning to drive an automatic car cannot be done in 1 or 2 lessons because the configuration differs from manual vehicles. The common misconception that automated driving is more effortless than manual driving is far from the truth. You can receive all the basics and advanced automatic car driving lessons within 22-24 classes. Here is a brief overview of what you will learn in automatic driving lessons.
An overview of the car's manuals – Whether the car is manual or automatic, it goes through the same operations to drive. If you are new to holding steering, then experienced driving instructors can give you detailed instructions on a car's basic manuals, including all the do's and don'ts you need to look out for.
– The essential parts of a car you will need to be mindful of will be the brakes and accelerator. Gearboxes are also present in automatic cars but will operate independently, so you need not be concerned about them. But just like a clutch, you will need good control over the brakes and accelerator to initiate motion in the car.
Operating the steering wheel – Automatic driving lessons can give you professional guidance on how you can effortlessly use the steering wheel without gripping it. The automatic driving lessons will cover driving on straight roads to curves, turns, and pivot roads.
Make a reverse – With your instructor, you can learn to shift your gear in 'R' or Reverse before actually reversing. Then you either slowly take your feet from the brakes or push the gas a little to initiate the reversing.
How to start driving – Due to the lack of clutch, you will always have to check if the gears are in 'P' or Park or Neutral before starting the car. In case it isn't, you can hold down the brakes or handbrakes to ensure the car does not start rolling as you start. When the gears are in position, you will be taught to move forward or backward as required slowly.
Finally, brake and repeat – Once you complete your driving lessons for the day, you will learn how to brake the car properly to shift the gear to neutral mode for stopping or parking. You need to repeat your automatic driving lessons several times to gain confidence without an instructor.
Choose automatic intensive lessons over manual
The life of people these days are clouded with several commitments and busy schedules to have the time to learn manual driving. Automatic intensive lessons for driving are not only a crash course of the entire course but also an effective route to receive all that you need to know in just a few classes.
If you are in a hurry to get your license or upgrade your vehicle to an automatic one, receiving automatic intensive lessons can help you even in your tight schedule. With a qualified instructor's instructions, you can yield all that you need to know about automatic cars with just a few classes.
Apex Driving School: Your Automatic driving lessons Near Me
If you have given up driving manual cars, then automatic cars are meant for you. But won't it be more comfortable to find automatic driving lessons near me in your area? Well, then get to know the services of Apex Driving School, which offers you professional driving lessons to acquaint and improve your driving skills.
At Apex Driving School, you can find experienced instructors who have years of expertise training students of all ages. We can determine your flaws and adjust the flow of our course to rectify your mistakes and cultivate a professional driver in you. We train in a safe and reliable environment to ease your worries during the learning process. We also offer you expert guidance in case you are learning to get your first driver's license.