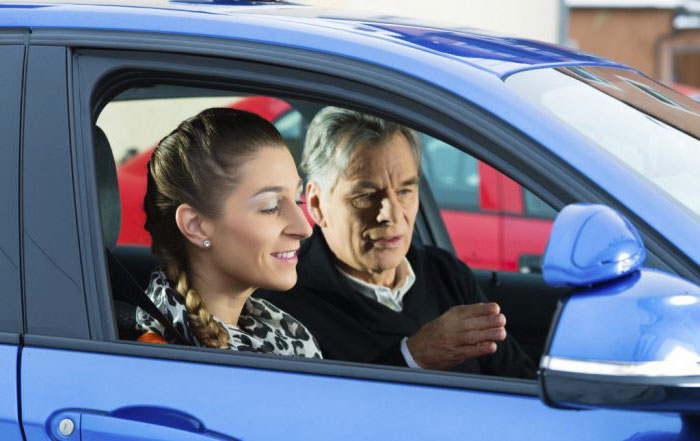 Driving Tips for Older Learners
Learning to drive later in life, in your 30s, 40s or even beyond can be an achievable milestone. The average age to obtain a UK driving license is 23, but there's no reason why you can't learn to drive at any time. So, if you are learning a little later, what can you do to make it easier on yourself? 
Here are our top tips for driving lessons for mature learners.
1. Take it Slow
Younger people are wired up to learn. Even in prehistoric times, at age 17, you would still be developing and learning, and, despite being arguably less wise, younger people find it easier to pick up new ways of doing things quickly. Younger people are also less likely to have a fixed mindset and are more open to adapting and learning new tasks or paths. For all these reasons, it often takes fewer hours for a young person to learn, and they can also pack those hours into a more petite time frame, e.g. an intensive course.
Older learners, on the other hand, tend to do better taking their time. Give yourself 6-12 months to learn and do a couple of hours a week, consistently, every week. Doing fewer hours over a longer time is often necessary anyway due to older people's extra work and family commitments.
2. Find the Right Instructor
Finding the right instructor is essential at any age. Still, being naturally more risk averse and, as a result, more nervous, many older drivers do better to seek out the right instructor than look for the deals and promotions. Taking a few lessons with a driving instructor for older learners before paying upfront can help you determine whether the instructor is right for you.
There is no reason you can't learn to drive in your mid or even later years. Just be prepared that it may take longer and require more of an open mindset on your behalf. Find the right tutor, go slowly but consistently, and make sure you do at least an hour every week.
Whether you're looking for driving lessons in Croydon, Surrey, Kent or London, a good school can advise on the right path for you. Contact us today for more information on how we can get you on the road.
Frequently Asked Questions
Is 60 Years Old Too Old to Learn to Drive?
No, 60 years old is not too old to learn to drive. Many people successfully know to go later in life. The key factors are your health, willingness to learn, and adaptability to driving rules and skills. Mature learners often bring patience and caution, significant assets when learning to drive. It's essential to have a current eye test to ensure your vision meets the driving standards and to discuss with a doctor if you have any health concerns that might affect your ability to drive.
Is There an Age Limit to Learn to Drive?
In the UK, there is no upper age limit for learning to drive. Anyone can know to go if they meet the standard health and vision requirements. The minimum age for driving a car is 17, or 16 for those who receive the higher rate of the mobility component of the Disability Living Allowance. Beyond that, age is not a barrier. It's essential, however, to maintain good physical and mental health and to be aware of any age-related changes that might impact driving abilities.
Can I Learn Driving at 40?
You can learn to drive at 40. Age should not be a deterrent to learning how to drive. Many people learn to drive in their 40s for various reasons, such as lifestyle changes, necessities, or personal goals. As an adult learner, you are more focused and committed to learning. As with any age, ensure that you are medically fit to drive and that your vision meets the required standards.