Driving Lessons in Kenley
Today, owning a car is no longer an amenity, limited only to the rich and aristocrats. No matter what income group you fall under, as long as you are 17 or above, having a car is more of a necessity than a dream. But, the motto is not just to purchase a vehicle and stop.
It takes a lot of dexterity, patience, and practice to manage what it takes behind the car's steering wheel! After all, your life, along with the rest driving/riding with you on the street, is your accountability. Thus, you require Apex Driving School's expert driving lessons in Kenley to drive safely and smoothly.
What are your requirements? Flexible coaching hours? Budget-friendly coaching fee? Manual driving lessons in Kenley? Professional DVSA approved driving teacher? We meet and cater to all your needs. With Apex driving school at your back, you need not look for any other driving classes.
We are aware of the surge in demand for automated vehicles and realise their importance in the near future. Thus, we provide unmatched automatic driving lessons in Kenley too!
Request a Callback
We'll give you a call to discuss the best driving course for you:
Prices
Manual lessons are £32 per hour individually, £160 for 5 or £310 for 10.

Automatic lessons are £33 per hour individually, £165 for 5 or £320 for 10.
Our Services
Full hour given

Motorway / Refresher Lessons

Pick up from Home / School / Work
Theory test tuition (free)
Our Team
Over 25 male & female instructors

Patient / Polite / Friendly
Driving School Kenley
Before joining any driving school in Kenley or paying for driving lessons, you must research well about them. And we, Apex Driving School, are renowned and trusted by the locals in Kenley. You can depend on us! We have trained many responsible drivers in Kenley, and you could be our next!
Many people quit on the idea of driving because one mistake could cost a lot to you and someone else too! And we do agree it can be stressful to manage the wheels, brake, accelerator, change gear, stay in your lane and keep a check on the road – All TOGETHER! Phew, that is challenging! And for a skill as exciting yet taxing as driving, you need the help of specialists to master it!
And when we speak of expert driving help, we are the best! We bring top-notch driving training to you. Whether you require manual driving lessons in Kenley or automatic driving lessons in Kenley, we are the adept professionals you need. You can also speak to our customers or check their testimonials on our website to be satisfied with our services before joining us!
Driving Instructor Kenley
Apex Driving School is at the top because of the impeccable training provided by our driving instructors in Kenley. Every person is different, and so is their aptitude for learning and grasping things. At Apex, we completely understand this, and instead of pressurising you to learn quickly, we pay full attention to your weaknesses and other areas where you need help.
Our driving teachers in Kenley provide their coaching from 6 am to 9 pm every day. All you have to do is enrol with us and tell us your suitable timing. We are flexible and work as per your schedule. Whichever hour you book, we will teach strictly for those 60 minutes without delay with full attention on you. If you avoid learning to drive because of a busy work schedule, don't worry. Our approved driving instructor in Kenley will arrive outside your office, if needed, to make driving convenient for you.
Regardless of whether you want to learn manual or automatic driving, we extend our excellent teaching to both categories. Each of our driving tutors in Kenley has immense knowledge of vehicles and how to operate them smoothly. You can lean on us!
Request A Call Back
Customer Testimonials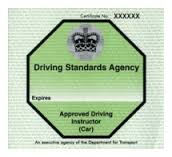 "My driving instructor Claire was really friendly and patient with me. Thanks to her and Apex i am free to drive everywhere. Further more i now can get that company car promised to me. "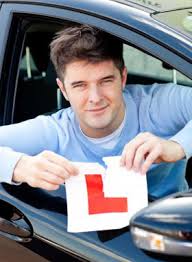 "My driving instructors was really friendly and patient with me. The amount of money for each lesson is well within reason at under £20!. Thanks for all your help and getting me through my test!"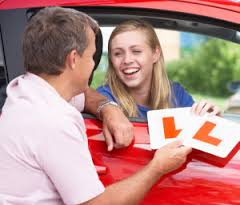 "I was learning to drive with another driving school, when a friend told me about how much cheaper his lessons were compared with mine. I am very glad that i changed to apex driving school, my driving instructor was so calm and relaxed, it made me feel at ease. I passed my test within 5 weeks of changing. I also completed my pass plus, which saved me just under 500 pounds on my car insurance. Thank you"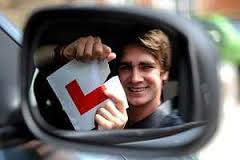 "I would like to take this opportunity to thank my driving instructor for getting me through my test first time. I had been learning with another school for a year. Then swapped to Apex, thank god I did. Thanks Apex!!"
Female Driving Instructor Kenley
Unlike other driving schools in Kenley, we keep your comfort in mind. And hence, for the very same reason, we don't limit our coaching instructors to only male driving instructors. Whether learning under a male or a female driver instructor in Kenley is comfortable with you, what matters is your preference! And with Apex, we will provide everything required to make driving an enjoyable and stress-free learning experience for you.
The lady driving instructors in Kenley make sure that you are at ease and help you with all the needful driving tactics and strategies for a safe drive. This, in turn, will help you clear your test and successfully get your UK driving license. Your driving test will involve two parts: Theory and Practical Tests. Our female drivers are equally competent and skilled to prepare you for the same.
Apart from this, our women driving instructors in Kenley make sure to use clean, fully air-conditioned and well-functioning cars for ease of learning.