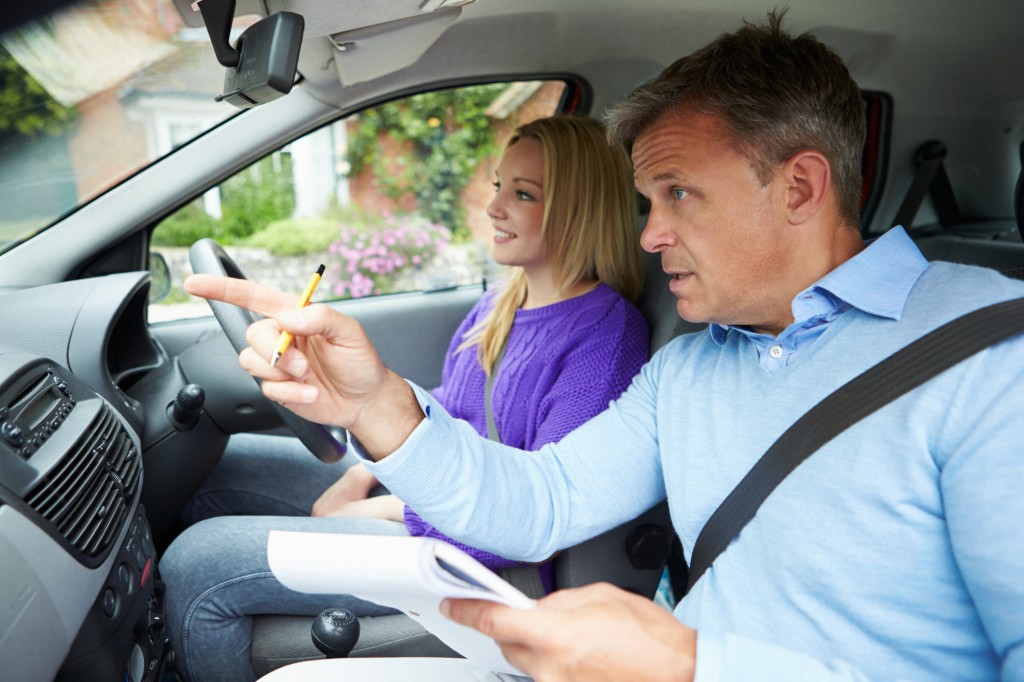 For young adults or middle-aged people, learning to drive is on everyone's mind. For some, it is a gateway to freedom, while for some, it is a life skill they must tick off their bucket list. In either of the scenarios, to ensure one drives safely and responsibly on the streets, one must take driving lessons first.
It's excellent to be excited about the opportunity of getting behind the wheel and driving on the open road. But this doesn't mean you can jump in a car and expect your driving lessons to go smoothly. From first practising on empty streets to later managing to drive safely in traffic, understanding the traffic signs and finally clearing the driving test to get your license can be stressful and pressurising.
3 Tips on What to Wear for Driving Lessons
Apart from listening to the instructor and concentrating on the road, a few candidates are more stressed about what to wear for driving lessons. Your clothing doesn't help you clear that driving Test. Still, ensuring your comfort throughout your journey in your driving lesson is essential.
As a leading and renowned driving school, we have had hundreds of students enrolling with us. We have seen many students adorn tight clothes and high heels for their lessons, which is a big mistake! If you are wondering why my hip hurts when I drive, you could be making this blunder for the wrong clothing choice for your driving lessons, too!
There is no specific mandate or driving school dress code to be followed. But to make it more simplified for you, we have prepared a guide on what to wear for your driving lessons in Croydon.
1. Comfortable
Many wonder whether to smart casual or smart. Well, what to wear for driving tests is entirely your discretion. Driving lessons can sometimes be tense – and you don't want to aggravate the situation just because of what you've chosen to wear. Therefore, make sure that your clothes aren't too tight, your shoes aren't too small or that you're wearing too few or too many layers. That should help you relax when you're in the driver's seat.
2. Practical
Practicality is essential in your driving lessons and also while you are deciding what to wear for the driving test. What does this mean in terms of your outfit? It ultimately means that you should avoid clothing restricting your movements or ability to drive. You'll want to steer clear of shoes – such as those with high heels – which might make using the pedals difficult.
Also, you have to make a wise choice depending on the weather. During the snowy cold season, you cannot wear sleeveless clothing and allow the chilly breeze to disturb your driving. Similarly, wearing jackets can cause sweating and irritation in summer, gradually moving your focus away from the steering wheel. Therefore, at your convenience, do consider the weather limitations.
3. Professional
Of course, there's nothing wrong with wearing casual and informal clothing. However, it wouldn't be wise to do anything that could be deemed unprofessional – and could, therefore, be disrespectful to your driving instructor.
That could be clothing that's revealing or offensive. It could also be items that are unwashed or display poor personal hygiene. After all, it's essential to establish a good relationship with your driving instructor if you want to achieve your licence.
Good Luck!
Hopefully, you won't need to dwell on your outfit choice for too long before your driving lessons. As long as you follow this guide, you should find that you can focus all your attention on passing your practical Test in the quickest possible time instead of wasting time on what to wear for the Driving lesson and Test.
Contact us today for more information on driving lessons in Sutton, Croydon & Morden with Apex Driving School.
Frequently Asked Questions:
How do you prepare for the first driving lesson?
Preparing for your first driving lesson involves both mental and practical readiness:
Study the Basics:

Familiarize yourself with the basic rules of the road, traffic signs, and the layout of a car's controls.

Rest Well:

Ensure you have a good night's sleep before your lesson to be alert and focused.

Wear Comfortable Clothing:

Choose comfortable and non-restrictive clothing that allows you to move quickly.

Choose Suitable Shoes:

Wear flat, thin-soled shoes for better pedal sensitivity. Avoid heavy boots, high heels, or flip-flops.

Bring Necessary Documentation:

If required, bring your provisional license or any other documents your driving school has asked for.

Stay Hydrated:

Drink water before your lesson, but not too much, as it might cause discomfort during a long speech.

Mentally Prepare:

Approach your lesson with a positive mindset, ready to learn and understand that making mistakes is part of the learning process.
What to Wear for Driving Test?
For your driving test, it's essential to dress comfortably and practically:
Comfortable Clothing:

Choose comfortable clothes that don't restrict movement, especially around your arms and legs.

Appropriate Footwear:

Wear flat shoes with a good grip and thin soles for better pedal control. Avoid bulky shoes, high heels, or sandals.

Consider Weather Conditions:

If it's cold, wear layers that can be easily adjusted without being distracting. In warmer weather, opt for breathable, light clothing.

Minimal Accessories

: Avoid large or distracting accessories that could interfere with your driving.
What to Expect on Your First Driving Lesson?
Your first driving lesson will generally involve the following:
Introduction to the Vehicle:

Your instructor will introduce you to the car's controls and instruments, like the steering wheel, pedals, gearbox, and mirrors.

Safety Checks:

You'll learn about checking mirrors, seat adjustments, and seatbelts.

Basic Procedures:

Starting the car, clutch control (for manual vehicles), and possibly some basic driving if you're ready.

Understanding the Controls:

You'll learn how to use the accelerator, brakes, and steering effectively.

Road Awareness

: If you move onto the road, the instructor will guide you on observing traffic, staying aware of your surroundings, and basic road etiquette.

Pace:

The lesson will progress comfortably, with plenty of guidance and reassurance from your instructor.